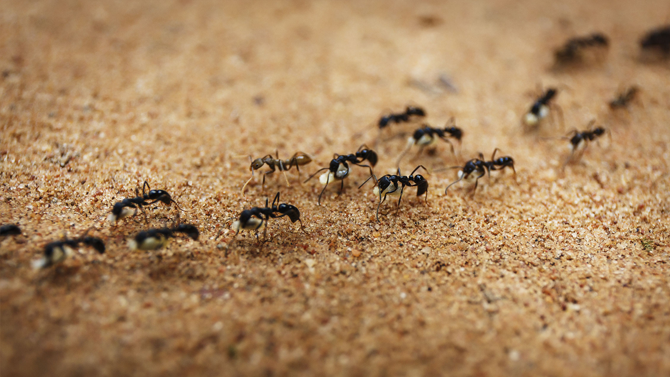 How to get rid of ants
Ants are just one of many types of pests that are faced by homeowners in Brisbane. While ants are not as destructive as termites, they nonetheless pose their own set of problems in kitchens and other parts of a house.
For example, ants can spoil your food supplies in the pantry or food left out on the table. Other than that, ants can cause damage when they get inside your appliances as well as make a general nuisance of themselves with unsightly trails on walls and floor corners.
Depending on the species, ants can also cause painful stings and bites and you should therefore take all the appropriate ant control steps to protect your family and home from these pests.
As a general rule of thumb, you can minimise the risk of ants in the home by keeping your table tops clean and clear of crumbs and leftover food. You should also ensure the general cleanliness of your house by trimming any overgrown plants and making sure that your garbage bags are securely tied.
But the problem with pests is that they will always find a way into our homes and if you have an ant infestation in your home that you cannot get rid of; it's time to call in the professionals like All Bugs Termite Management Services.
Termidor Ant Control
While there are many companies that offer ant killing services throughout Brisbane, we are the best in the business and know how to kill ants effectively. We have more than 40 years of experience in the ant control business in Brisbane and we pride ourselves in killing ants at a cost that is affordable. Our tried and tested methods involve inspection, chemical treatment and ant baiting.Inspection is important as the proper identification of the species as well as their entry points into the house will tell us how to kill ants effectively.
Depending on the severity of the infestation we will either recommend chemical treatment or ant baiting as the proper ant control method. Killing ants has been our forte for years and you can depend on All Bugs to get rid of your ant problem in a prompt and effective manner. Call us today if you need help in how to kill ants and you won't be disappointed with our service.