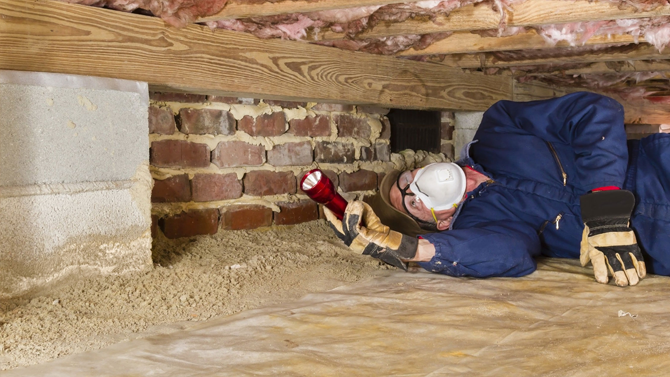 Don't Buy Into Empty Promises – Get Answers with a Pre Purchased Inspection in Ascot
Are you reaching the final stages of buying your dream home? Do you need to give an interested bidder the peace of mind they need to go ahead with the final sale?
Let the professionals at All Bugs take the guesswork out of your property sale.
All Bugs is fully licensed and insured to carry out pre-purchased inspections for residential, strata and commercial properties in Ascot. Each inspection comes with a detailed report that tells you everything you need to know about the condition of your property.
In clear and simple terms, you will find out if your property is at-risk of:
Infestation from nasty termites or other pests
Structural damage caused by termites
Decreasing value or reduced lifespan
From there, you get a range of cost-effective treatment options to solve the problem.
Rapid Response
The waiting game is often the biggest cause of stress for buyers and sellers.
To bring you closure during these times of uncertainty, you can expect a fast and reliable response when you request a pre-purchase inspection. For many people in Ascot, this means same-day service AND an inspection report within 24 hours!
Avoid potential disaster with a pre-purchased inspect in Ascot. Call All Bugs on (07) 3324 0111 or send your online enquiry to get a rapid response from a pest expert.
Effective Treatments
It's not too late to remove pests from your property.
All Bugs provides a range of affordable and effective treatments to control infestations of any size or type. These treatments are discreet, long lasting and safe to use around pets, children and pregnant mothers.*
If you have tenants who are sensitive to chemicals, we will take all necessary steps to prevent exposure to harmful toxins.
Termite Control– Baiting stations, chemical barriers, reticulation systems, dusting and foaming, and baits
Rodent Control– Targeted placement of rodent traps and baiting stations
Ants, Spiders, Cockroaches and More– Professional advice on hygiene and cleanliness, targeted baiting stations and chemical treatment
*For your health and safety, we recommend children with allergies, crawling toddlers and pregnant women in their first trimester avoid being exposed to pesticides.
Why Choose All Bugs for Timber Pest Inspections
All Bugs has over 30 years of experience providing pre-purchase inspections for residents in Ascot. Each technician is a proud member of the All Bugs family (we do not subcontract) and up-to-date on use of the latest pest monitoring and treatment technology.
Obligation-free quotes
Fully licensed and insured
Detailed inspection report
Cost-effective treatment options
Honest and upfront pricing
Book an Appointment
Find out the true value of your property with a pre-purchased inspection in Ascot.
Give us a call on (07) 3324 0111 or send your online enquiry for a rapid response from an All Bugs technician
Our team is available Monday to Saturday (7am-7pm) for all inspection appointments.