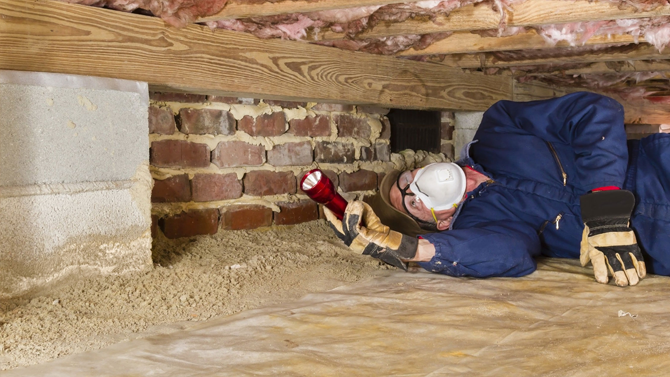 Are You Due for a Termite Inspection in Ascot?
According to the CSIRO, it's recommended you have a termite inspection at least once a year. Due to the close proximity to the Sydney CBD and tropical climate, Ascot is a high-risk area for termite activity.
All Bugs specialise in termite inspection and termite management programs designed to safely remove timber pests from the premise.
Our licensed technicians carry up to $10 million in Public Liability Insurance and have Professional Indemnity coverage for businesses.
Every technician is part of the All Bugs family – meaning we don't outsource contractors!
Timber Pest Inspections
Pre-Purchase Inspections
Strata Title Inspections
Building Inspections
Preventative Services
All Bugs uses local knowledge and the latest technology to assess the condition of your property.
We visually observe the condition of your timber structures to look for any signs of damage caused by termites. Other checklists we go through when doing termite inspections in Ascot include:
Moisture meters to detect leaky plumbing
Thermal imaging to find termite colonies
Visual signs of termite entry
Identifying termite species
Extent of the timber damage
Risk assessment of infestation
After the inspection, you get an obligation-free quote and comprehensive report with all of this information laid out in clear and simple terms.
Custom Termite Treatment
Every building is different and requires a custom solution.
If we do find termites in your building, we create a custom termite management plan to remove your infestation.
Our treatment plans are designed to match the size and layout of your property, which involves one or more of the following methods:
1) Safe liquid chemical barrier sprayed around the building to stop termites from entering and leaving the property.
2) Discreet baiting stations placed in targeted areas to poison nearby termites and eventually infect the whole colony.
3) Ongoing monitoring and follow-up appointments to ensure your property gets the best possible results.
For peace of mind, all treatments are odourless and non-toxic while being safe for pets, children and pregnant mothers.
The All Bugs Difference
All Bugs have over 30 years of experience performing termite inspections for homeowners and businesses in Ascot.
Our team of licensed professionals have up-to-date training on the latest industry practices, use of termite tracking technology and termite management systems.
Every effort is made to reduce the environmental impact of our services and keep residents in Ascot safe while keeping distractions to an absolute minimum.
All Bugs have vehicles operating in Ascot on a daily basis. Whether you need a termite inspection, professional advice or emergency assistance – help from a local pest expert is just around the corner.
Why Choose All Bugs
Complete termite inspection report
Safe, non-toxic and odourless treatment
Ongoing professional support
Fully licensed and insured technicians
Fixed cost – no hidden fees or charges
Conveniently located in Ascot
Book Your Termite Inspection
It only takes a few minutes to book a termite inspection with a pest control expert in Ascot.
Call (07) 3324 0111 or get in touch with us to arrange a day and time for your inspection.
*For your peace of mind, we recommend children with allergies, crawling toddlers and pregnant mothers in their first trimester avoid exposure to pesticides.