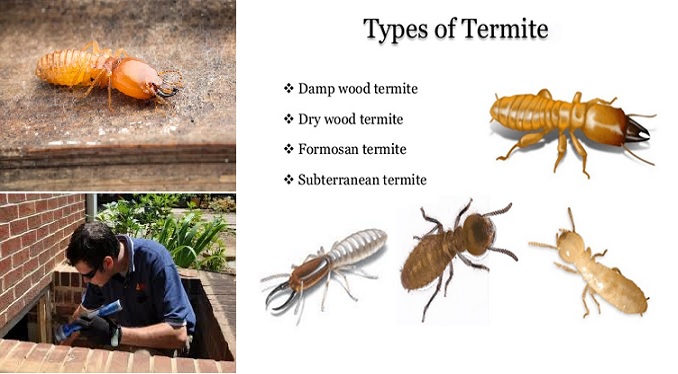 Timber Pest Inspections | Ascot
Buying or selling property is a stressful time for everyone involved.
For buyers, the risk of purchasing a house that needs costly repairs and is infested with termites would be devastating. For sellers, you want the property to be in great condition and get the highest possible selling price on the market.
At All Bugs, we carry public liability and professional indemnity insurance to provide timber pest inspections for the Ascot community.
Residential and Commercial Services
Our team of pest experts are fully licensed, trained in termite management and part of the All Bugs family – we don't subcontract to inexperienced tradespeople.
We specialise in pre-purchase inspections and general timber pest inspections for:
Single and multi-storey private homes
Units and apartments
Strata properties
Commercial and industrial buildings
Advanced Technology
Our All Bugs experts are trained to use the latest technology to monitor and identify termites.
We use these devices to search in common termite hotspots including the ceiling, subfloor, outdoor area, garden, retaining walls and around the perimeter of the building. This ensures we find the source of the problem and offer the most effective termite treatment to solve your pest problem.
Our technology and monitoring methods are non-intrusive and do not cause the termites to relocate:
Thermal Imaging Cameras: Thermal imaging cameras use infrared technology to identify construction defects, high levels of moisture and the presence of heat. When the device detects high levels of heat, this is a good sign a termite nest is nearby.
Moisture Meter: Termites find comfort in places with moisture including drainage pipes, bathrooms, laundries and kitchens. The moisture meter detects levels of moisture in timber structures to identify damage caused by termites.
Termite Tapper: This simple device is used to tap against the wall and listen for differences in the tone generated. A clear difference in tone is a good sign of a dense termite colony.
Borescope: With an in-built camera attached to a tiny tube, this decide allows us to look in tiny cracks, crevices and other hard-to-reach places where termites may be hiding.
After the inspection is done, you get a full breakdown on the condition of your property, what needs to be done, and how much it will cost. You can keep a copy of the inspection report for documenting purposes.
In the inspection report, you get receive information on:
General condition of timber support structures
Areas that have previously been infested, currently infested, and at-risk of infestation later on
Detailed photographic evidence of problem areas
Recommendations for minor or major repair services
Termite treatment plan to solve your pest problem
Why Choose All Bugs for Timber Pest Inspections
Total inspection report with obligation-free quote for treatment
Fully licensed and insured pest experts
Pre-purchase inspections for buyers and sellers
Residential, commercial and industrial services
Get the Answers with an Inspection Report
Discover the true condition of your property with a timber pest inspection in Ascot. Please call (07) 3324 0111 or leave us a message to get a quick response from a licensed pest expert.
All Bugs is available Monday to Friday (7am – 7pm) for pest inspection appointments.
*For your peace of mind, we recommend children with allergies, crawling toddlers and pregnant mothers in their first trimester avoid exposure to pesticides.