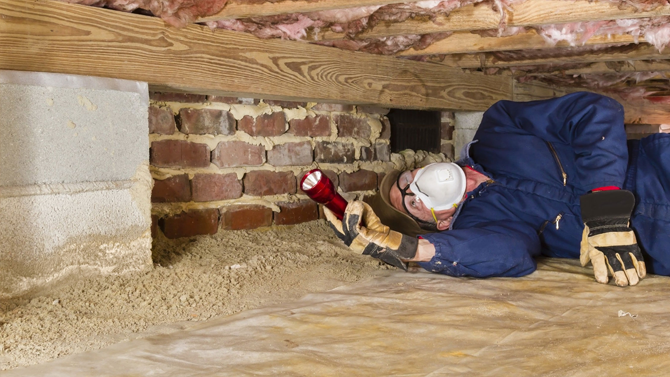 A pre-purchase inspection is the best way to find out if a property you are interested in is worth the asking price. It can also tell you if a property has any structural defects. And if it has previous or existing issues with timber pests like termites, borers, and wood decay fungi.
At All Bugs, we provide fast and accurate pre-purchased inspections for Beaudesert, which includes domestic and commercial properties.
Most inspections can be carried out at short notice, often on the same day you book the appointment. And you receive a detailed inspection report via email within 24-hours of the inspection taking place.
Request a FREE quote for a pre-purchased inspection in Beaudesert today! Contact All Bugs on (07) 3324 0111. Or enquire online now to receive a fast and friendly call-back.
Latest Inspection Equipment for Maximum Results
The fully licensed and insured All Bugs team use the latest and greatest inspection tools to perform thorough building inspections.
To give each property the care it deserves the team use a combination of moisture meters, tapping devices, and thermal image cameras. By correctly using these devices the inspection is carried out with pinpoint accuracy.
Perhaps the most useful device is the Termatrac T3i Sensor. This device allows us to track live termite activity – and many other pests – without the need to drill holes into the wall. It can also be used to confirm kills and ensure treatment is effective.
Inspection Report – What We Look For
After the inspection in Beaudesert is complete, the same person who carried out the service will email you within 24-hours a digital copy of the pre-purchased inspection report.
This report tells you everything you need to know about the condition of the property. It breaks down all the crucial details into easy-to-read sections. And it comes with high-quality photographs to show you the exact source of any problems found.
The most common types of pest-related damage we look for include wood rot, wood decay, mould, fungi, damage to any furniture (if furnished), and any damp timber structures.
Here are the most common areas we inspect:
Main living areas and bedrooms
Outdoor areas – front yard, backyard, pergolas, decking, gardens and surrounding trees.
Wet areas – bathrooms, kitchen, laundry and exposed drainage pipes
Around perimeter of the building
Sub-floors and roof void
Garages
Timber flooring, window frames, doors, and handrails
If any pests are found, All Bugs will recommend a tailored treatment plan to suit your needs and budget.
Avoid Potential Stress and Heartache
Putting money into domestic and commercial property is a big financial decision. So you want to be sure you'll gain a sizeable return on your investment.
By having a pre-purchased inspection from Beaudesert All Bugs you get all the information you need to proceed with a property sale, negotiate a better sale price, and carry out renovations or repairs.
No more guesswork – no more worries.
Book a Pre-Purchased Inspection Today
If you want peace of mind with a domestic or commercial pre-purchased inspection, get in touch with All Bugs today.
To request a FREE quote for an inspection, contact All Bugs on (07) 3324 0111. Or enquire online to receive a fast and friendly call-back.
Your pre-purchased inspection expert in Beaudesert looks forward to your enquiry.