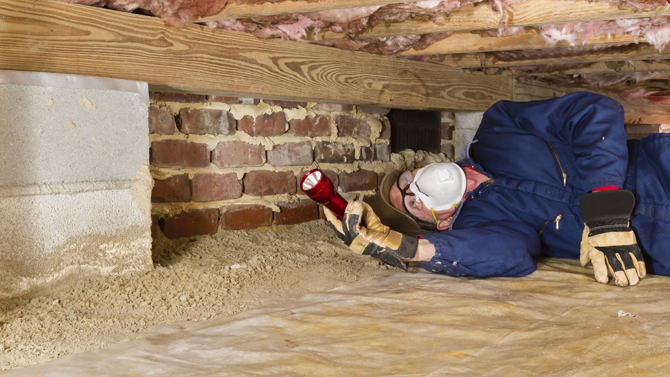 Pre-Purchased Building Inspections in Beenleigh
Did you know not all pre-purchased inspections account for pest infestations?
A property that hasn't been checked for pests can cause massive grief later on. All Bugs gives you the answers you need with a detailed pre-purchased inspection for homes and businesses in Beenleigh.
The All Bugs team is fully licensed and equipped to carry out inspections. And we provide cost-effective treatment to meet your individual circumstances.
Receive a pre-purchase inspection report 24 hours after the inspection
Fully licensed and insured technicians
Domestic, strata and commercial inspections
Over 30 years of experience in pest inspections and treatment
Warranty and satisfaction guaranteed
Peace of Mind
Buy with confidence and get the answers you need with a pre-purchased inspection report in Beenleigh.
It contains everything you need to know such as the condition of the property, the risk of infestation, and the most cost-effective treatment based on your circumstances. Most inspection reports are sent to you within 24 hours to help you make a fast and informed decision.
Each report is yours to keep and can be delivered via email or hard copy.
Fast Response
The property market is very competitive and time is of the essence. All Bugs provides a quality priority inspection service to give you peace of mind sooner. Many inspections can be carried out within a few days or less of the appointment being made.
Rest assured you won't be waiting long to get the answers you need.
Don't let your potential dream property slip away. Contact All Bugs on 3324 0111 or send an enquiry to book a pre-purchased inspection in Beenleigh.
Friendly and Certified Professionals
All Bugs is a family-owned and operated business with over 30 years of experience in the pest control industry.
Only the finest pest control service is possible with fully licensed, insured and experienced technicians. All team members are part of the All Bugs family (we don't subcontract) and get up-to-date training on the latest processes and industry regulations.
From the first point of contact, you're guided through the entire process from start to finish.
Advanced Inspection Strategy
Each floorplan needs a unique approach to find and eliminate hidden pests. Not to mention the latest and greatest technology.
All Bugs uses a range of tools and techniques to assess your property. These methods let the team inspect hard-to-reach places without disturbing the pests or causing them to relocate. This efficiency ensures you get an accurate termite inspection report and the best treatment for your Bentleigh property.
Here are some of the many techniques used to inspect your property:
Thermal Image Cameras – Termites generate a lot of heat when they come together and form colonies. Thermal imaging allows us to visualise the differences in heat and pinpoint the exact location of termites. In most cases, a major concentration of heat means there are termites.
Termite Tappers – A simple device used to tap against interior walls. Changes in tone may indicate termite activity behind the walls.
Moisture Meters – Termites prefer to dwell in concealed, moisture-rich places such as bathrooms, laundries and kitchens. A moisture meter can identify different levels of moisture and may help track down the location of termites.
Book Your Pre-Purchased Inspection
Call 3324 0111 or send an online enquiry to arrange a pre-purchase inspection in Beenleigh. One of our qualified technicians will book a day and time that's convenient for you.
All Bugs is available Monday to Saturday (7am – 7pm) for all appointments.