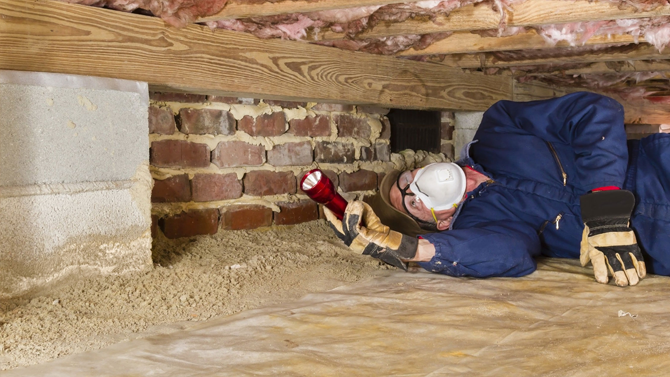 Pre-Purchase, Pre-Sale and General Termite Inspections for Beenleigh
The CSIRO recommends having your home or business inspected for termites at least once every year.
If you've found termites in your property – don't panic. Leave the termites alone and don't try to disrupt their territory. Otherwise, they'll relocate to another part of the property and slow down the inspection process.
All Bugs carry out termite inspections for a range of purposes in the Beenleigh community including:
General building inspections
Pre-sale inspections
Pre-purchase inspections
Pre-auction inspections
Strata property inspections>
Title handover inspections
What to Expect From a Termite Inspection
The All Bugs team has years of experience in researching and developing methods to identify, inspect and eliminate termites.
Our knowledge of different termite species and their behaviour allows us to identify signs of termite activity with increased accuracy and efficiency – without disturbing their current location.
Every vehicle is equipped with the latest inspection tools and devices to conduct a full termite inspection both inside and outside the property. The Beenleigh team will search high-and-low for termite activity in drainage pipes, subfloors, basements, fences, old tree stumps, foundations, and the rooftop.
The results of your inspection will outline the following:
Confirm the presence of termites
Identify the termite species
Signs of damage to timber structures
Location of entry points, hiding spots and nests
Whether or not the property has previously been infested
After the inspection, you get a physical copy of the inspection report to keep. This tells you everything you need to know about the infestation, condition of the property, and if necessary – a cost-effective treatment plan to eliminate the termites.
Termite Control and Prevention
All Bugs is fully certified in the application of termite baiting stations, physical and chemical barriers, targeted pesticides, and reticulation systems.
Our treatments are designed to be people, pet and eco-friendly. That means no nasty toxins or odours to compromise the living space. In most cases, you won't have to evacuate the premise during treatment and the service takes very little time to complete.
From the first termite inspection, you get ongoing support from a licensed technician in Beenleigh. They'll monitor the progress of the treatment and make regular improvements until your infestation is history!
Fully licensed and certified technicians
People, pet and eco-friendly
Minimal disruption to your home life or business
Covered for public liability and professional indemnity insurance
Discreet – no one will suspect you even have a termite problem
Compliant with relevant health regulations and worksites that prepare food onsite
Covered by the All Bugs warranty
Book an Appointment
All Bugs is a leading provider of termite inspections for the Beenleigh community.
For expert advice and long-term treatment plans, give All Bugs a call on (07) 3324 0111 or send your enquiry to request a quote.
One of our technicians will be happy to arrange an inspection on a convenient day and time.