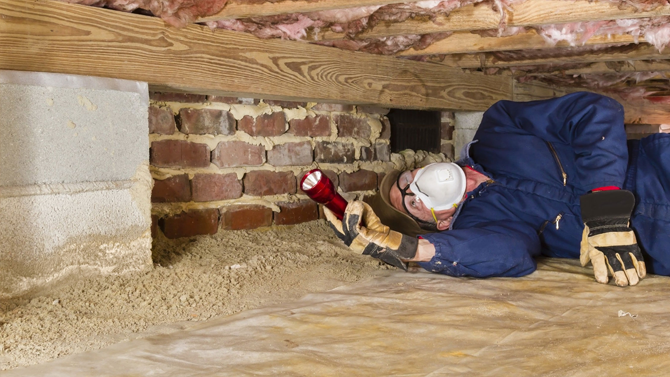 Annual Termite Inspections for Browns Plains
An annual termite inspection could save you a lot of money and heartache.
All Bugs is available 7 days a week to perform annual termite inspections for domestic, commercial and industries properties in Browns Plains. Our team is fully-equipped to find and eliminate termites that are wreaking havoc on your property. Each inspection is non-disruptive and most can be completed in less than 2 hours.
With over 30 years of experience, you can trust the skills, resources and knowledge of our fully licensed and insured technicians.
Compliant with AS 3660.1:2014 standard
Fully licensed and insured technicians
Comprehensive termite inspection report
Honest and friendly customer service
Warranty on termite treatment for long-term relief
Don't wait for the termites to claim victory. Call 3324 0111 to save your property with an annual termite inspection in Browns Plains.
What We Do
Each property is different and needs its own special approach.
When termites come together and form colonies – whether that be inside or out – they generate high levels of heat. All Bugs uses the latest thermal imaging cameras to detect changes in heat and reveal the exact location of the termites.
Rest assured the termites are not disturbed during the annual termite inspection in Browns Plains.
All Bugs use their experience and knowledge of termite behaviour to inspect those hard-to-reach places. This includes the outdoor garden, between the interior walls, foundations, drainage pipes, decking, and tiny cracks and crevices.
You can be confident no stone is left unturned with an All Bugs inspection.
Get the Answers You Need
Termite inspection reports tell you everything you need to know about that condition of the property. The report is filled out by the same technician who does the inspection and issued in compliance with Australian Standards.
After each inspection you get a detailed report that tells you the:
General property conditions
Areas at-risk or currently infested by termites
Signs of timber damage caused by termites
Location of nests and termite activity
Signs of excessive moisture near drainage pipes or wet areas
Most reports are sent to you via email within 24 hours of the inspection being carried out in Browns Plains. You can print out and keep this copy of the termite inspection report for record-keeping purposes.
Afterwards, you get an obligation-free quote and recommended the best possible treatment to solve the problem.
Lasting and Effective Treatment
All Bugs uses eco-friendly and effective termite control to treat infestations of any size. From baiting stations to pesticides, reticulation systems and physical barriers – you get ongoing support throughout the treatment until the infestation is gone.
Each treatment is placed in targeted areas and discreet to keep your reputation safe.
Unless stated otherwise, all treatments are safe to use around pets, children, pregnant mothers and wildlife. For peace of mind, we recommend crawling toddlers and pregnant mothers in their first trimester avoid exposure to pesticide.
Time For Your Annual Termite Inspection?
Save your property from the threat of termites before it's too late!
Call (07) 3324 0111 or send an enquiry to book a termite inspection on a convenient day and time.
All Bugs is available Monday to Saturday (7am – 7pm) for annual termite inspections in Browns Plains.