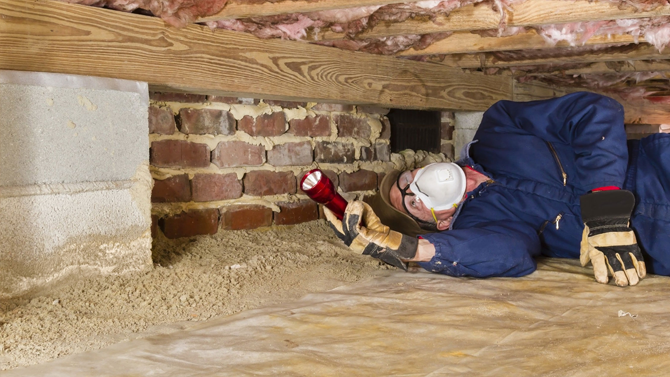 AVOID COSTLY REPAIRS AND HEARTACHE – ARRANGE A PRE-PURCHASE INSPECTION IN COOMERA
Ready to buy your first home or investment property? If so, then you want to know where your hard-earned money is going before you sign the dotted line. At All Bugs we give buyers just like you the info you need to make an informed choice when it comes to your next property purchase.
By having a pre-purchase inspection in Coomera, you will be notified of any problems regarding the property before you buy. This knowledge will not only help you decide whether it's a good buy or not, but also give you leverage to negotiate a lower sale price.
What to Expect on the Day
Termites, also known as white ants, prefer to dwell in dark, concealed and moisture-rich places. For this reason we go above and beyond to ensure each accessible part of the building is inspected.
Using our local knowledge of termite behaviour and the latest inspection tools – such as moisture meters and thermal image cameras – we'll perform a thorough inspection of both inside and outside the property without disturbing the walls.
The most common areas we inspect include the:
Main living areas: Lounge rooms, bedrooms, dining areas, hallways, cupboards, skirting boards, window frames, door frames, stairways and timber flooring.
Wet areas: Bathrooms, kitchens, laundry rooms and drainage pipes
Outside: Outdoor entertainment areas, decking, gardens, retaining walls, fencing, surrounding trees and pathways.
Hard to reach: Subfloor, roof void and around the property foundation
For your convenience most pre-purchase inspections in Coomera take only 1-2 hours. Inspection times may vary depending on the size and complexity of the building.
Your Pre-Purchase Inspection Report Will Tell You
Past, current, and future risk of pest activity – including termites and wood borers
Evidence of building defects
Assessment of timber products – including wood rot, decay and mould
Location and species of termites (or wood borers) and extent of the problem
What it'll take to resolve the problem and how much it'll cost
For peace of mind each inspection report is compliant Australian Standard AS 4349.1-2007.
Why Choose All Bugs in Coomera
With over 40 years of industry experience, you can trust our fully licensed and insured inspectors to thoroughly assess the condition of your property and tell you everything you need to know in clear, easy to understand terms.
We take enormous pride in the quality of our services and the level of attention we give you, the customer, to ensure your specific needs are addressed and you are happy with the final outcome.
That's why all of our products and services are backed by an ironclad satisfaction guarantee. Rest easy knowing your home or business is fully protected against the threat of termites for the long-term. And in the unlikely event the pests do return within the warranty period it won't cost you a cent to receive support.
Arrange a Pre Purchase Inspection Today
Contact All Bugs today to schedule a pre-purchase inspection in Coomera. Our friendly team will be happy to arrange a suitable day and time for you.