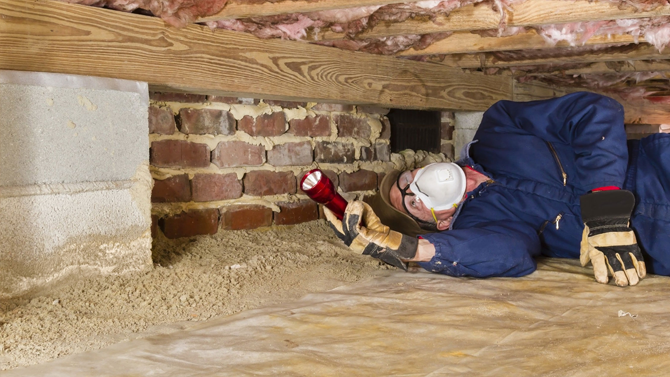 All Bugs provides comprehensive termite inspections for Coomera and the surrounding suburbs.
Our fully licensed pest controllers have over 40 years of combined experience in providing quality pest inspection and control services to both domestic and commercial clients across Coomera.
Whether your property is big or small, All Bugs is fully equipped to detect and control even the toughest termite infestations. Our team will go above and beyond to ensure every accessible part of the property is thoroughly inspected. And that you receive the best possible treatment plan to enjoy long-term relief.
For your peace of mind each of our services is backed by a satisfaction guarantee.
What to Expect – Termite Inspection in Coomera
On a suitable day and time, All Bugs will perform a thorough inspection of both inside and outside the property.
Equipped with the latest inspection tools, including moisture meters and thermal image cameras, All Bugs can track down the source of any termite infestation – which includes their species and location of the nest – without having to drill holes into the wall.
By taking a non-disruptive approach, your property will remain intact and there is no risk of causing the termites to panic and relocate.
To find common entry points and signs of termite activity we assess the:
Common living areas: Bedrooms, lounge rooms, dining areas, hallways, stairwells, window frames, door frames and timber flooring.
Outside: Outdoor entertainment area, garden beds, retaining walls, fencing, surrounding trees, and outdoor decking.
Wet areas: Kitchens, bathrooms, laundry room, drainage pipes, and nearby air-conditioning units.
Hard to reach places: Roof void, sub floor, and around the property foundation.
Termite Inspection Report
You will receive a professionally written inspection report within 24 hours of the inspection. Each inspection report is laid out in accordance with current Australian Standards AS 4349.1 for building inspections.
Inside your termite inspection report you will learn about:
Evidence of past, current, and future termite activity
Structural condition of the property – including wood rot, decay, and mould
Any areas of the building we could not inspect and why
Species of termites, possible entry points, and location of the nest
Recommended treatment plan with a custom quote
Rest assured the same person who carried out the inspection will go through the report with you and gladly answer your questions.
Why Choose All Bugs
With over 40 years of industry experience, All Bugs has had the privilege of helping thousands of local homeowners and business owners in Coomera win the fight against termites.
By being able to provide safe, effective and long lasting results, All Bugs has earned an enviable reputation for delivering outstanding results in a timely and cost-effective manner. All with a friendly and down-to-earth approach that'll put a smile on your face.
Backed by an ironclad satisfaction guarantee, you can rest easy knowing you're fully protected from the threat of termites.
Arrange Your Termite Inspection Today
Contact All Bugs today to arrange a termite inspection in Coomera. Our friendly team will be happy to book a suitable day and time for you.