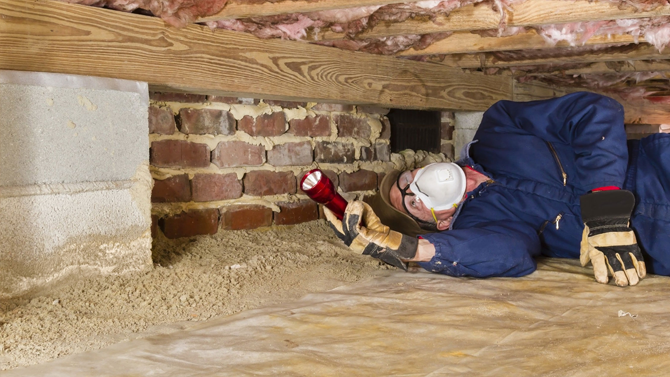 Annual Termite Inspections in Greenslopes
Welcome to All Bugs! Your local provider of annual termite inspections in Greenslopes and the surrounding suburbs.
You want to keep your most valuable investment safe from harm. The problem is termites are very good at sneaking into different types of buildings. For most property owners and tenants, they don't realise there is an issue until they see the visual signs of damage.
Professional Annual Termite Inspections
An annual termite inspection from All Bugs can save you from emotional stress and financial loss. We can detect termite activity in your home or business, and set up a treatment plan to protect the building from long-term damage.
No matter where you are in Greenslopes, you can expect us to arrive on-time and get the job done without delay or distraction. Rest assured the job is done swiftly and the place is left exactly the way it was found.
All termite inspections are carried out by licensed pest controllers and in compliance with Australian Standard AS3660.
Discreet and Accurate Reports
To provide the most accurate report, All Bugs uses proven termite inspection tools and technology. These devices are non-destructive so there is no need to drill holes into the wall. Plus, there is zero-risk of causing the termites to panic and relocate.
Depending on the size and complexity of the building, most annual termite inspections in Greenslopes take around 1-2 hours.
After the inspection you will receive a termite inspection report via email within 24-hours. This report contains high quality photos of affected areas, and the following crucial details:
Evidence of termite activity
Possible entry points
Identification of termite species
Evidence of damaged or rotting timber
Signs of previous termite treatment (i.e. barriers, chemicals)
Hard-to-reach places that need further investigation
Recommended treatment plans
Long-Term Termite Relief
Based on the results of the inspection, you will get a recommended treatment plan to suit your needs and budget.
Our treatment plans are eco-friendly, discreet, and designed to eliminate the source of the problem. You will receive ongoing support at each stage of treatment until the building is a pest-free zone.
Without having to use harmful chemicals; your family, pets and tenants can breathe easy.
12 Month Service Guarantee
You deserve to have peace of mind knowing your property is safe from future threats.
That's why All Bugs offers a service guarantee for all termite treatments. This guarantee covers you for the treatment and provides long-term relief from termites for up to 12 months.
If you have questions or concerns, the friendly team is simply a phone call away.
Get a FREE Price Estimate
Contact All Bugs today for an honest and upfront fixed quote.
Our friendly technicians will be happy to discuss your needs and book an appointment on a suitable day. With our advice and support, you will get a custom plan to suit your exact needs.
To request an annual termite inspection in Greenslopes, call (07) 3324 0111 or send your online enquiry.