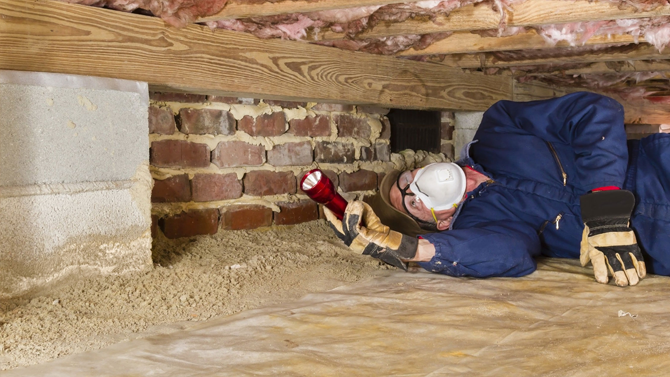 Pre-Purchased Inspections Holland Park
Does Your Building Inspection Come With a Solution for Pests?
Most building inspections will cover you for safety hazards, minor and major building defects. However, not all providers will look for timber pest activity, which can cost you a lot of money and heartache later one.
All Bugs offers you an all-in-one solution for your building inspect needs.
We provide pre-purchased inspections in Holland Park that cover structural damage and timber pest activity. Our pest controllers are neat, tidy and attentive to every aspect of your potential new home.
What do you get when you choose All Bugs?
Professionally licensed and insured pest controllers
Easy to understand condition report
Visual evidence of pest activity
A range of cost-effective treatment plans
Ongoing monitoring of treatment
How Do We Do It?
All Bugs uses local knowledge and the latest technology to find pest activity. This is achieved without disturbing their presence and causing them to relocate.
Thermal Imaging – Termites generate large amounts of heat when they form colonies. Thermal imaging cameras allow us to see the difference in heat and identify high concentrations of heat as evidence of termite activity.
Termite Trapper – This device is used to lightly tap on interior walls and not disrupt the presence of termites. Any differences in the tone produced is a strong sign that termites are there.
Moisture Meter – Termites find comfort in high moisture areas such as bathrooms, kitchens and laundry rooms. By precisely finding where high levels of moisture are present, we can narrow down the chances of termites being present in the area.
After the Inspection
Your inspection report tells you everything you need to know about the condition of your property
Areas at risk of infestation or have previously been infested
Areas that are currently infested
Signs of timber damage caused by termites
Areas that may require further inspection
A range of treatment plans to solve the problem
From there, our team works closely with you to implement a safe and hassle-free solution to remove the infestation.
We Inspect Properties in Holland Park
All Bugs has vehicles operating across Holland Park on a daily basis.
Located just 6km away from the Sydney CBD, Holland Park is a densely populated suburb that – like any suburb in Sydney – is prone to threats from termites and other pests.
Whether you're expanding your business to new locations, buying that first dream home or transferring a strata title – All Bugs have the resources to ensure your property is compliant and free of pests.
Why Choose All Bugs for Your Pre Purchase Inspection
All Bugs uses local knowledge and the latest technology to assess the condition of your property.
We visually observe the condition of your timber structures to look for any signs of damage caused by termites. Other checklists we go through when doing termite inspections in Ascot include:
Pre-purchased inspections, timber inspections and strata title inspections
Covered by public liability and professional indemnity insurance
Pest treatment plans specific to your property
We accept cash, cheques, MasterCard and Visa
Obligation-free quotes
Available 6 days a week in Holland Park
Book a Pre-Purchase Inspection in Holland Park
Call (07)3324 0111 or make an enquiry to have your dream property inspected by a licensed professional.
*For your peace of mind, we recommend children with allergies, crawling toddlers and pregnant mothers in their first trimester avoid exposure to pesticides.