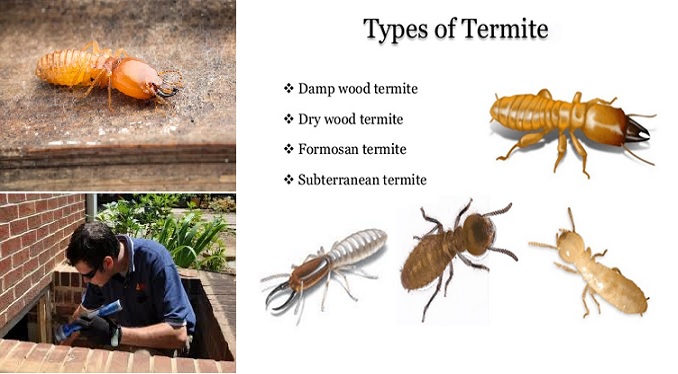 Timber Pest Inspections in Holland Park
Do you suspect your home or business is being overrun with termites? Have you fallen behind on your obligation to have a yearly timber pest inspection?
All Bugs provide timber pest inspections for private and commercial clients in Holland Park.
We help clients save money, preserve their property value and be compliant with Work Health and Safety hygiene standards. By detecting timber pests early, you avoid the heartache of expensive repairs and ensure your property is safe from structural damage.
What is the Purpose of a Timber Inspection?
A termite or timber inspection will reveal the risk of termite infestation:
Find evidence of timber pests
Assess quality of timber structures
Setup controlled termite treatment program
Assess risk of further infestation
According to the CSIRO, a timber inspection should be conducted at least once every year.
We search in hard-to-reach places to locate termite activity. With our local knowledge and advanced thermal technology, we find entry points and termite nests with extreme accuracy.
After the timber pest inspection, you get a report that goes into detail about risk of infestation and condition of the property. We then propose a cost-effective solution to treat the problem.
Termite Treatment
While some companies use a 'one-size-fits-all' solution, All Bugs use a tailored solution to rid your premise of termites.
All Bugs termite treatment is 100% safe and certified for Australian-standards.
Our baiting stations are non-toxic, odourless and safe to use around families, children, pets and wildlife. Each station is placed in a discreet area – so your family, friends and customers won't even see the treatment working!
We also provide follow-up appointments to make sure the treatment is getting the job done.
Licensed Technicians
At All Bugs, we don't outsource contractors.
Each technician is a fully qualified and insured termite management expert. Our technicians have local knowledge and receive regular training to provide the best possible service for your property.
Neat and Tidy Service
All Bugs technicians respect your privacy and the cleanliness of your property.
During the timber pest inspection, we make sure your Holland Park property is free of dust, harmful pesticides and general mess.
The only evidence of our visit is a working termite management system!
On-Time Appointments
Waiting on a late technician can quickly spoil your day.
To keep waiting times to a minimum, we use real-time booking software to give you an accurate appointment time.
That means no time wasted on waiting for a technician – only prompt and reliable service.
About Holland Park
Holland Park has all the comforts of a quiet suburb and is only a 15 minute drive from the city.
The suburb is a quiet, leafy area with local amenities located close by including schools, commercial areas, public libraries, recreational parks and major highways for fast commuting.
If you want to keep Holland Park a pest-free zone, All Bugs has the labour, resources and experience to save any property from infestation.
Could Your Property Be At-Risk?
Call (07) 3324 0111 or send an online enquiry to arrange a timber pest inspection to save your property in Holland Park.
All Bugs is available Monday to Saturday (7am – 7pm) for all appointments.
*For your peace of mind, we recommend children with allergies, crawling toddlers and pregnant mothers in their first trimester avoid exposure to pesticides.