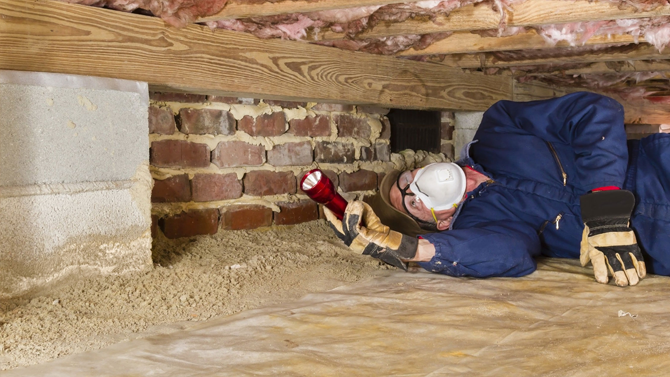 Buying a new home or commercial property is an exciting time. Yet it's also one of the biggest financial decisions you'll ever make. For peace of mind it's wise to carry out your due diligence and know where your hard-earned money is going– before you sign the dotted line.
If you're looking for reassurance in the form of a pre-purchased inspection in Hope Island, All Bugs has you covered.
Local Experts in Pre-Purchased Inspections
All Bugs is committed to helping people just like you buy and sell property with confidence.
By using our local knowledge and the latest thermal image technology, a licensed inspector will assess the property for major structural damage, and take note of any signs of past or current timber pest activity.
Within 24-hours of the inspection taking place, you will receive a detailed inspection report complete with high-quality photos. This document lays out everything you need to know in clear, easy to understand terms. So you will have all the information you need to make the right purchase decision.
If the team does find evidence of live pests, they will recommend a suitable treatment plan and give you an obligation-free quote.
To arrange a pre-purchased inspection in Hope Island, get in touch with us.
Where We Look
A pre-purchased inspection is a cost-effect way to receive comfort, security, and peace of mind leading up to a sale. To ensure the service can accurately reveal the true condition of the property, the team will inspect the following areas:
Main living areas
Ceiling space
Subfloor
Timber products – door frames, window frames, timber flooring, and decking
Garage
Outdoor areas – garden beds, living areas, retaining walls, fencing, and surrounding trees.
Wet areas – kitchen, bathroom, laundry, air conditioners, and drainage pipes
The most common types of damage and infestation we search for include:
Live evidence of pests
Chipped, flaked, and hollowed out timber
Termite or wood borer nests
Subterranean mud tunnels
Water leaks (i.e. may attract termites)
Termite droppings
Any non-compliant building work
Why Choose All Bugs
With over 30 years of experience in the business, you can trust All Bugs will treat your property with respect, and search high-and-low to bring you the most accurate report possible.
Whether the property is big or small, our fully licensed and insured technicians have the skills, resources, and capabilities to handle even the toughest jobs. Rest assured our trusted team will come up with a solution to overcome any challenge that comes their way.
Most importantly, All Bugs knows just how important it is to get the job right the first time. After all, your hard-earned money is one the line! That's why we go above and beyond to deliver the results you need to move forward.
Book Your Pre-Purchased Inspection
Whether you're planning to buy or sell property, enjoy total peace of mind with a pre-purchased inspection from All Bugs.
To arrange a pre-purchase inspection in Hope Island, contact All Bugs today. Or call 3324 0111 to book your appointment over the phone.