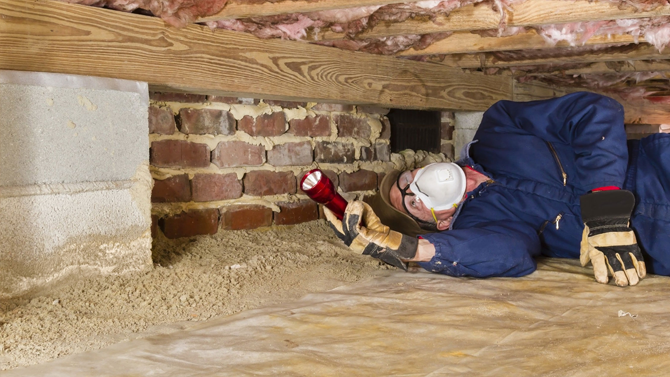 Safeguard your most valued investment with an annual termite inspection
Hope Island is home to luxurious golf courses, gated housing estates, and scenic views of the Coomera River. What a life! Unfortunately, even this slice of paradise cannot escape the threat of termites.
The good news? It's fast, easy, and affordable to detect and treat termites early. All you have to do is book a termite inspection in Hope Island with the local experts in termite control, All Bugs.
Termite Inspections – What to Expect
With over 30 years of industry experience, All Bugs has seen it all when it comes to termite problems in the home and business.
By using the latest thermal image technology, our qualified team of experts know exactly where to look for termites, and how to get rid of them quickly and safely. Plus, they can set up preventive measures to keep your home or business safer for longer, so you don't have to worry about a thing.
Within 24-hours of the inspection, you will receive a detailed yet easy to read inspection report that contains high-quality photos. Your pest expert will explain the contents of the report to you so that you can easily make sense of the results.
What if termites are found? Relax. The team will tell you how bad the problem is, what needs to be done, and how much it will cost to fix. Of course, there is no obligation to accept this offer.
Don't wait for termites to strike first. Book your termite inspection in Hope Island. Contact All Bugs now to get started.
Where We Look
All Bugs will carry out a thorough inspection of both inside and outside the premise. To prevent the risk of disturbing the termites, we use non-invasive monitoring tools such as thermal image cameras, termite tappers, and the Termatrac® motion detector.
The most common areas the team will choose to examine include:
Common living areas
Subfloor
In the ceiling
Wet areas – bathroom, laundry, kitchen, air conditioners, and drainage pipes
Cabinets and pantries
Timber products – window frames, door frames, timber flooring, and decking.
Outside areas – garden beds, fencing, retaining walls, nearby trees, and around the perimeter.
Garages and sheds
While searching these areas, the Hope Island team will keep their eyes peeled for the following signs of damage and infestation:
Wood rot and decay of structural timber products
Chipped, flaked, and hollowed out timber
Water leaks (i.e. may attract termites)
Subterranean mud tunnels
Termite droppings and nests
Live termite activity
Mould and decay
Why Choose All Bugs
All Bugs has been providing termite inspections in Hope Island for over 30 years.
With a deep understanding of the local climate, the All Bugs team knows what the ideal environment is for termites. So they know where to look and how to track down the source of the problem with pinpoint accuracy. This way the problem can be solved sooner and you save money on repeat appointments.
Best of all? Our team are fully licensed and insured. So you can relax knowing your home or business is in the hands of people who really know their stuff.
Book Your Termite Inspection
Whether you are overdue for a termite inspection, or you suspect there is an immediate cause for concern, All Bugs is ready to help.
To arrange a termite inspection in Hope Island, contact All Bugs today. Alternatively, call 3324 0111 to book your appointment over the phone.