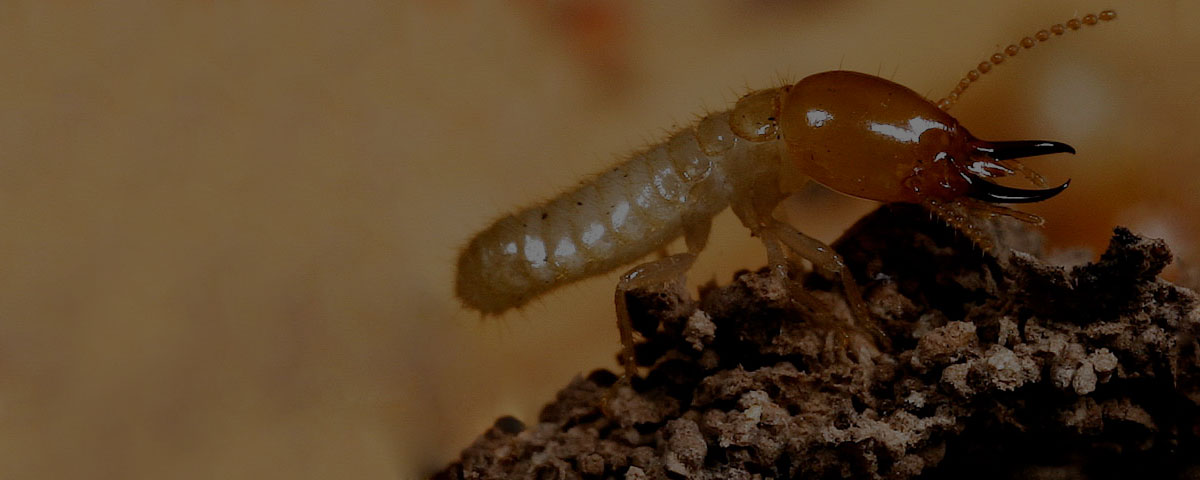 Get rid of termites in your home or business – and keep them out for good – with a safe, eco-friendly, and effective treatment plan. All Bugs is proud to service Hope Island with termite treatment plans to suit your budget and situation.
Our licensed, insured, and experienced termite technicians will inspect your property to find the source of the infestation. With this valuable insight, they'll recommend a tailored solution and give you an honest timeframe and price estimate.
By using only safe, toxic-free treatments this means your tenants, pets, and other wildlife can breathe easy. And our technicians will treat your tenants and property with utmost respect.
All termite treatments are covered by an official All Bugs warranty to give you total peace of mind.
To request termite treatment in Hope Island, call (07) 3324 0111 today.
Termite Treatment Options
Termite Baiting Stations
Baiting stations are used to kill termites both outdoors and indoors by being strategically placed in areas of high termite activity.
To attract the termites each station is filled with timber or another preferred source of food. After 2 to 3 months, a technician will return to see if the termites are feeding on the timber. If so, termite bait is put in and consumed by the termites, who then return to the nest and in time the poison kills the colony and Queen.
Baiting stations must be monitored and refilled multiple times a year by a licensed technician to ensure lasting relief. All Bugs will provide an affordable monitoring program to suit your budget and situation.
Liquid Soil Treatment
This involves applying chemical termiticide both around the perimeter and under the building to protect the structure from termites. As a result, the worker termites cannot travel through the soil and gain access to the building.
It's important to remember liquid soil treatments are not a barrier. They're not designed to kill termites and the associated colony but instead deter termites from gaining entry to the building.
The good news is, to go over the barrier the termites have to resurface and this means you can easily see their mud tunnels. Therefore, you can seek termite treatment in Hope Island quickly before significant damage can occur.
Our liquid soil treatment is safe and eco-friendly. So there's no risk of harm to tenants, pets and other wildlife. Best of all? The only yearly maintenance cost is an annual termite inspection, which can be from as little as $180 based on the building size.
Other Termite Treatments
Physical barrier – A pre-construction physical termite and moisture barrier installed beneath or around the perimeter of the slab. Designed to provide lasting relief from subterranean termites without the need to top up a liquid chemical treatment. Ideal for new buildings and building extensions.
Termidor dusting or foaming – Used to get rid of active termites found inside the building. A foaming or dusting application is applied in small amounts directly to areas of high termite activity. Even if other termites are not affected by the initial spray, in time the affected termites will make contact with and poison the rest of the colony and the Queen.
Reticulation systems – By setting up a network of underground pipes this forms a chemical barrier to protect the foundation of the building. Your All Bugs technician will ensure the reticulation system is designed and installed correctly to provide lasting relief around the whole perimeter. Ideal if you're building a new property, or you live or work in a high-risk area.
Get a Free Quote Today
Whether your termite problem is big or small, you can trust the local experts at All Bugs to provide you with safe, eco-friendly, and effective termite treatment.
To enquire about termite treatment in Hope Island, call (07) 3324 0111 or fill out the online form. One of our technicians will be happy to give you free advice and an honest price estimate.