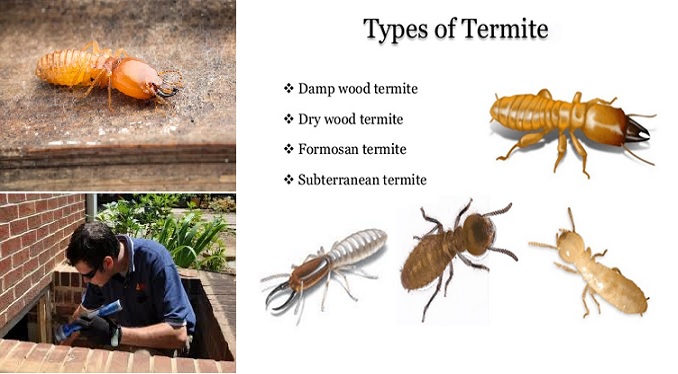 Timber Pest Inspections in Ipswich
Pre-Purchase and General Building Inspections
Are you planning on buying or selling property? Not all building inspections account for timber pests. If you overlook this major issue, you risk dealing with expensive building repairs and emotional stress later on.
All Bugs offer peace of mind for homeowners, businesses, landlords, real estate agents and strata property managers across Ipswich. Our timber pest inspection service tracks down live termites and provides an affordable treatment plan to kill the pests and prevent future infestations.
All timber pest inspections are carried out by fully licensed and insured technicians who deliver 100% accurate reports.
The Process
All Bugs follows a simple 4-step process to identify and eliminate timber pests:
1.Termite Inspection
A licensed technician will come to your home or business on a convenient day for you. During the inspection, the team will respect your privacy, personal space and business activities.
With their insight and years of the experience, our technicians will quickly track the down the termites by searching these common areas:
Sub floor
Roof void
Fencing
Retaining walls
Garden
Sewerage pipes
Kitchen and bathrooms
Around the property foundation
Rest assured, no area is left untouched so you can be confident the inspection is done right.
2.Termite Inspection Reports
After the appointment, you receive a timber pest inspection report via email within 24-hours of the inspection taking place in Ipswich. The report is easy to follow and contains photographic evidence of timber pests. Each report is carried out in compliance with Australian Standard 3660.2-2000.
You'll gain valuable information from the inspection report, which includes:
Evidence of timber damage caused by termites
Identification of termite species
Location of nests and eggs
Risk assessment of past, current and potential future infestations
Plausible entry points
Recommended treatment options with an obligation-free quote
3.Termite Treatment Plan
If termites are found, All Bugs will recommend a range of safe and flexible treatment options based on your needs.
These easy treatment options can be implemented into your home or business discreetly with no-risk of exposure to toxic chemicals. From baiting stations to traps, chemical barriers and reticulation systems – all products are Australian-certified and not harmful to pets, humans and wildlife.
Rest assured, no work begins until you agree to the final quote and fully understand the scope of the treatment.
4.Follow-Up Appointments
Termite treatment is an ongoing process. Don't worry – All Bugs will be there every step of the way.
During the course of treatment, All Bugs will return a few times to make sure the treatment is achieving the desired results. With ongoing support from a licensed professional, the chance of success is improved and you can enjoy long-term relief from timber pests.
Why Choose All Bugs for Timber Pest Inspections
Termites are discreet creatures. They prefer to dwell in concealed, moisture-rich places and keep out of sight. Just because you don't see termites, that doesn't mean they're not lurking around your property.
A timber pest inspection in Ipswich is the only way to find out if your property is infested. With years of experience in pest control, All Bugs has the skills and resources to reveal the hidden dangers in any kind of property.
Pre-purchase, strata title reports and general timber pest inspections
Fully licensed and insured professionals
Get a detailed inspection report via email within 24-hours
Safe and affordable termite treatment plans
Proudly serving all areas of Ipswich
Protect Your Home or Business from Timber Pests
Can you afford to have timber pests crawling around your property? Get long-term relief from these invasive pests once and for all.
For a timber pest inspection report in Ipswich, call 3324 0111 or complete the online form.