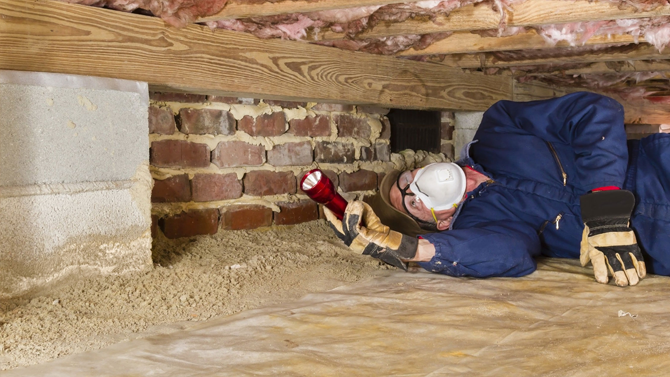 Pre Purchased Inspections for Jimboomba
If you are about to buy a new property – but you need that last bit of reassurance – then a pre-purchased inspection from Jimboomba All Bugs can bring you total peace of mind and potentially save you thousands.
Our highly qualified technicians have up-to-date training and years of experience inspecting domestic, commercial and industrial property. With access to the latest pest detection technology, we can quickly and easily spot signs of infestation and track down the source of the problem with pinpoint accuracy.
By having your property inspected by highly qualified and experienced technicians, you will know exactly what to expect from your purchase. And you will have all of the information you need to either proceed with the sale … negotiate a lower purchase price … or walk away with your hands clean.
Book your pre-purchased inspection in Jimboomba today. Contact All Bugs today for a free, no-obligation quote.
Prompt and Detailed Inspections
Prior to the inspection a friendly technician will arrange a suitable day and time with you online or over the phone.
On the inspection day, the All Bugs team will arrive on time and perform the inspection with minimal fuss. Equipped with the latest technology, the team will use infrared cameras and moisture meters to identify signs of pest infestation and any structural damage done to the building.
As highly skilled pest experts, the Jimboomba All Bugs team will take the time to explore the property and uncover any secrets that lie within. Aside from searching beneath the floor and in the roof, the team will also search common areas including:
Building interior and exterior
Roof interior and exterior
Decks and verandahs
Door frames, handrails and windowsills
Stairs
Sub-floor
Kitchen, bathrooms and laundry
Outside garden
Fences and retaining walls
Carport and garage
Front yard area
Fast Inspection Reports
Within 24 hours of the inspection taking place, you will receive a detailed inspection report via email that clearly explains the inspection results in simple and easy to understand terms. The report also includes high quality photographs that make it easy to see the exact condition of the property.
Inside the report you will find out:
Areas at-risk of becoming infested or have been infested before
Areas that are currently infested
Any areas that may need a more detailed inspection
An affordable treatment plan to fix the problem (e.g. chemical and physical barriers, traps and baits)
All pre-purchase inspection reports are compliant with Australian Standards AS 4349.1 Property Inspections.
Hassle-Free Customer Service
We understand tension can be high during this period.
That's why we go above and beyond to answer your questions and ensure the inspection process is totally stress-free. Our pest experts will be happy to guide you through the procedure and address your concerns every step of the way.
At the end, the wealth of knowledge you receive will make you feel empowered and help you make an informed purchase decision.
Unlock the Secrets Hidden in Your Property
Don't leave your new property purchase up to chance. Find out what you are really getting into with a comprehensive visual inspection from All Bugs.
For a fast FREE quote on pre-purchased inspections in Jimboomba, contact All Bugs today and discover how we can help you.