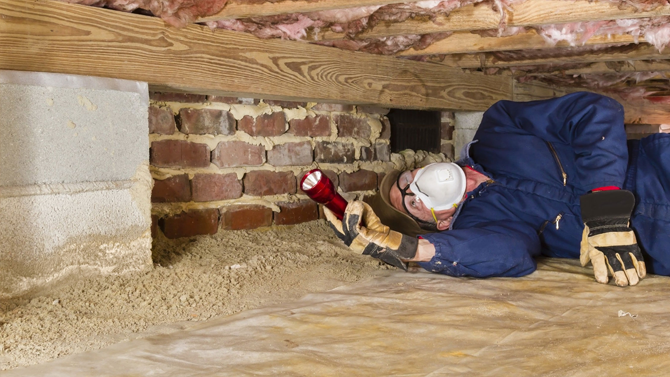 Termite Inspections for Jimboomba
Is your home or business due for a termite inspection in Jimboomba? With over 40 years of industry experience All Bugs are local experts in the detection and treatment of timber pests such as drywood and dampwood termites, wood decay fungi and borers.
Our fully certified pest experts use the latest technology to assess structural damage and locate the signs of infestation – including the nest – with pinpoint accuracy. These inspection tools are non-intrusive and, in most cases, the building can be inspected without disturbing the wall.
If termites are found, you will receive a tailored treatment plan that is affordable, non-toxic, and backed by a 12-month warranty. So you can sleep soundly at night and relax knowing your valuable property investment is safe and sound.
Free quotes online and over the phone
On-time arrival
Minimal fuss
Fully licensed and insured pest experts
Neat, tidy and professional
No mess left behind
Affordable custom treatment plans
Don't risk it! Book your next termite inspection with Jimboomba All Bugs today. To request a free, no-obligation quote just call 3324 0111 or complete the online form.
Termite Inspection – Where do We Look
As highly discreet creatures, termites prefer to reside in damp, dark and concealed spaces, most often underground and within the roof void or subfloor. In these areas you are most likely to find termite nests and their associated colonies.
Fortunately, our pest control experts know how to investigate these hard-to-reach spaces. We know how to access most common living areas in the building and crawl into those concealed spaces with ease.
When looking for signs of termite activity and associated property damage, the team will check the following areas:
Roof void and subfloor
Stairs
Timber door frames, windowsills and handrails
Interior walls
Around the perimeter of the building
Outside space including the garden and nearby trees
Fence and retaining walls
Wet areas including kitchen, bathroom and laundry
Carport and garage
Plumbing
Fast Inspection Report
Within 24 hours of the inspection taking place you receive a detailed inspection report via email. The report explains the results of the inspection in easy to understand terms. And the report comes with high quality photographs to show you the extent of the problem.
All inspection reports are formatted in compliance with Australian Standard AS3660.1 – 2000 Termite management.
Inside the report you will get advice on:
Areas at-risk of being infested or have previously been infested
Areas that are currently infested
Any areas that require further investigation
A custom treatment plan to suit your needs (e.g. physical or chemical barrier, traps and baits)
Have Your Home or Business Inspected Today
Don't wait for a termite infestation to consume your property. Find out how All Bugs can bring you peace of mind and potentially save you thousands.
Book your termite inspection with Jimboomba All Bugs Today. Simply call (07) 3324 0111 or complete the online form for a quick response.