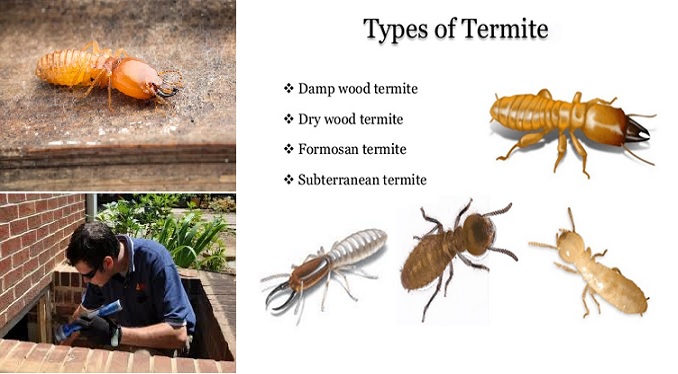 Timber Pest Inspections Pimpama
Get the Answers You Need With a Pre-Purchase Timber Pest Inspection in Pimpama
Whether you are planning to buy or sell property, the best way to avoid the 'fear of the unknown' is to have your property inspected for timber pests and deal with any potential threats – before they have a chance to cause serious damage.
All Bugs specialise in pre-purchase and general timber pest inspections for Pimpama and the surrounding suburbs.
For over 30 years All Bugs has kept the Pimpama community safe from timber pests with safe, eco-friendly and effective treatments. Our team is fully licensed, insured and experienced in visual and thermal-image inspections for residential, commercial and strata properties of any size or type.
From quote to completion, All Bugs will perform the inspection with minimal fuss and send you an easy to read inspection report + photos within 24 hours. Afterwards, we recommend suitable and cost-effective treatment plans to suit your exact needs.
Timber Pest Inspection – What We Look For
The purpose of a timber pest inspection is to identify the signs of timber-related damage and the presence of live termites or other pests. Common types of timber pests found in Australia are:
Drywood termites
Dampwood termites
Wood borers (common furniture beetle)
Wood decay fungi
All Bugs use the latest termite tracking tools and thermal image technology to assess both inside and outside the property. Without the need to drill holes into the wall or poke around the nest, we can accurately find evidence of live timber pests and the most likely entry points in the building.
Best of all? There is no risk of disturbing the pests and causing them to relocate.
As certified experts in pre-purchase inspections, All Bugs will identify the signs of minor and major building defects along with damage to timber products. Common types of damage we look for include:
Fungal decay
Wood rotting
Moisture (in substructure of the property)
Damage to door frames, window sills, floorboards and stairs
Damage to foundation, footings, load bearing walls, beams or columns
After the inspection you receive a detailed, easy to read inspection report + photos within 24 hours via email. Your pest specialist will take you through the details of the report and recommend the most suitable treatment based on your circumstances.
For an obligation-free quote on timber pest inspections in Pimpama, call All Bugs on (07) 3324 0111 today
Timber Pest Treatment
If evidence of timber pests are found in the premise, we may need to perform a secondary inspection to gain better insight into the issue and learn about the full extent of the infestation.
All Bugs provides a range of timber pest treatments which are entirely safe for family and pets, discreet, and require no maintenance on your behalf. Depending on the extent of your pest infestation, we will recommend the following treatments:
Termite Monitoring and Baiting: Placement of termite baiting stations in targeted areas around the property. When the termites consume the bait, they become 'poisoned' and eventually return to the central nest, where the other termites also become affected and results in their death. Regular monitoring is carried out by your pest specialist to ensure the treatment achieves the desired results.
Chemical Barrier: This provides further protection for your property. By installing a barrier around the buildings' perimeter, it prevents the risk of further entry and offers total peace of mind all year round.
Property Maintenance: Timber pests are naturally attracted to wet areas. If a faulty appliance or pipe is leaking water it can easily draw termites and other pests to the building. All Bugs can reduce the risk of moisture by fixing leaking water pipes, showers, drains, sinks, and the capture water from air conditioners.
Safeguard Your Property Today
Whether you are buying or selling property – or you just want peace of mind with a general inspection – All Bugs can assist with the early detection and treatment of timber pests.
For a timber pest inspection in Pimpama… call All Bugs today on (07) 3324 0111 or send your online enquiry.