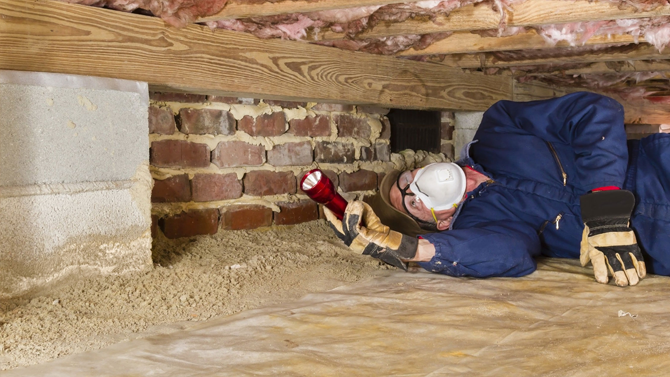 Annual Termite Inspections for Springfield Lakes
Protect your home or business from the threat of termites with an annual termite inspection in Springfield Lakes. It only takes 2-3 hours to inspect your property and you get a detailed inspection report emailed to you within 24 hours. Each report comes with high-quality photos and tells you in simple terms the current condition of your property and any evidence of timber pests.
What if you do have termites? Relax. All Bugs will devise a custom treatment plan and obligation-free quote to help you make an informed choice.
Whether you're buying or selling property, leasing out a rental property, or just overdue for an annual termite inspection – the Springfield Lakes team guarantees a fast turnaround and at least 5 years of relief from termites.
What We Do
For over 30 years All Bugs has kept Springfield Lakes safe from filthy termites – from private homes to apartments, strata buildings, restaurants, cafes, retail shops, commercial offices and industrial sites.
For peace of mind each technician is fully licensed and covered with public liability for up to $10 million.
All Bugs is equipped with state-of-the-art inspection tools to reveal evidence of termite activity with complete accuracy. Using these tools does not disturb the termites so they will not panic and relocate to another section of the building. The most common tools we use are:
Termite tappers
Thermal image cameras
Moisture meters
Borescopes
Digital camera
All Your Annual Termite Inspection Needs Covered
Most annual termite inspections in Springfield Lakes only take 2-3 hours and every effort is made to keep disruption to a minimum. Keep in mind, we need access to key areas of the building to reveal the signs of termite activity, such as:
Roof void
Around the property foundation
Fences and retaining walls
Gardens
Timber door and window frames
Timber structural products
Drainage pipes
Common wet areas in the kitchen, laundry and bathroom
Within 24 hours of the inspection taking place, you will uncover the answers to all your burning questions. Each termite inspection report is laid out for you in simple terms and compliant with Australian Standard AS 3660.
Don't Wait Until It's Too Late – Book a Termite Inspection Today
Early detection is the best way to keep your property in great health and avoid paying for costly building repairs. Not only that, but you will feel comfortable in your own skin and not have to wonder if filthy creatures are feeding on your property.
Our termite treatments are guaranteed to last for at least 5 years so you can enjoy lasting peace of mind.
Want to find out the true condition of your property? Let All Bugs ease your concerns with an annual termite inspection in Springfield Lakes. For a quick online quote, call (07) 3324 0111 or fill out the online contact form.