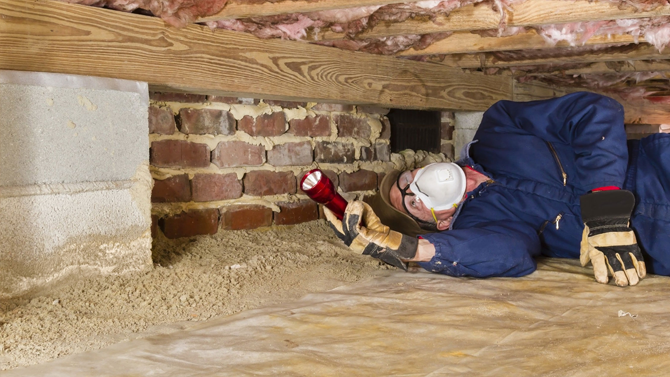 Termite Inspections Springfield Lakes
Termite Inspections, Treatment and Prevention
Termites are one of the toughest creatures to detect and can cause extensive damage to the property if not treated early. Repairing termite-related damage can cost you thousands of dollars and a potential loss of value in your property. As a popular suburban area, your local area is a prime target for termites. The key to protecting your family and property investment is with routine termite inspections in Springfield Lakes.
By having your home or business checked by a licensed pest controller, you can stop the spread of termites early and setup defence systems to prevent future infestations from causing you grief. Only a licensed pest controller can offer this peace of mind and it's this quality assurance that has made All Bugs the preferred choice for residents in Springfield Lakes.
Termite Inspections – What to do When You Find Termites
If you think you have termites, don't panic!
Just be sure to leave the little creatures alone and don't remove or open any damaged timber areas. This also extends to any mud tunnels you find around the property. If their presence is disturbed, they will panic and split up into different areas, which will make the infestation harder to control (and more expensive for you).
From there, give All Bugs a call on 3324 0111 or fill out the online enquiry form to book your termite inspection in Springfield Lakes.
What to Expect From Us
On a time and day chosen by you, All Bugs will arrive on time and carry out a detailed inspection of the property. While every property is different, there are a number of common areas where termites like to hide, so this means we make sure to check the:
Subfloor
Roof void
Cracks and crevices around the premise
Outdoor gardens
Fences and retaining walls
Bathrooms, kitchen and laundry
Exposed pipe drains
Around the perimeter of the building
All Bugs is a team of licensed pest controllers who are specially trained to use the latest termite inspection tools in Springfield Lakes. These include thermal image cameras, termite tappers, moisture meters, Termatrac termite detectors and borescopes. Using these devices does not disturb the termites. It also helps us pinpoint the exact areas to target and allows us to setup a custom treatment plan just for you.
Depending on the size of your property, most inspections take 2-3 hours to complete. You also get a detailed inspection report with photos within 24 hours and a basic explanation of the results from your pest controller.
If we do find termites, we will recommend a number of treatments such as baiting stations, chemical termite barriers, and reticulation systems to meet your exact needs.
Find Out If Your Property is At Risk
Don't wait for a major infestation to cause extensive damage to your property. Get the answers you need with detailed termite inspection report from All Bugs.
Call (07) 3324 0111 or fill out the online enquiry form to book a termite inspection in Springfield Lakes.