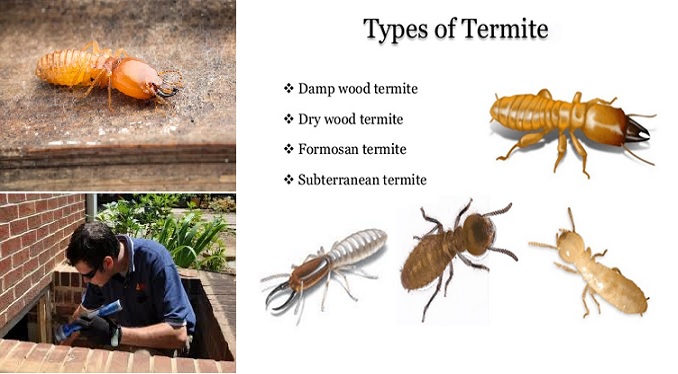 Timber Pest Inspections Springfield Lakes
Timber Pest Inspections – A Small Investment for a Lot of Peace of Mind
Buying a new house is one of the biggest purchases you'll ever make so you want to be sure your investment will provide years of value, comfort and enjoyment. A visual inspection from a licensed pest controller is the most effective way to detect timber pests early and avoid paying a fortune in building repairs. All Bugs has over 30 years of experience doing timber pest inspections for Springfield Lakes. Our inspections are compliant with Australian Standards 3660.1-2014 so we can help homebuyers like yourself make smarter buying decisions and secure the perfect home… without fear of the unknown.
Timber Pest Inspections – What We Do
A timber pest inspection in Springfield Lakes is not just a hunt for termites. There are other timber pests that cause extensive damage. All Bugs pest controllers have a deep understanding of the lifecycle and behaviour of these common timber pests:
Subterranean termites
Drywood termites
Dampwood termites
Borers
Wood decay fungi
By knowing what to look for, All Bugs can look for common signs of infestation, entry points and the most likely hiding spots. This gives you a huge advantage in the fight against all types of timber pests.
Along with their in-depth knowledge of pests, All Bugs use the latest termite inspections tools such as thermal image cameras, termite tappers, moisture meters, borescopes, acoustic probes, and high-definition cameras. This allows the team to inspect the premise without disturbing the timber pests and delivers the most accurate results for the inspection report.
Once the timber pest inspection in Springfield Lakes is finished, you will receive a detailed inspection report via email within 24 hours.
Where Do We Look?
Every property is unique. So a different approach must be taken to ensure the whole premise is inspected. With that being said, there are many common areas where timber pests dwell.
Our team are clever enough to search the following areas:
The roof void
Underneath the subfloor
Inside common living areas
Bathrooms, kitchen and the laundry room
Around the perimeter of the building
Garden beds
Fences and retaining walls
Drainage pipes
What Are We Looking for?
The purpose of a timber pest inspection in Springfield Lakes is to identify signs of timber-related damage and the pests that cause them. This means closely inspecting critical joinery and all structural timber products.
Common signs of infestation we look for are:
Weak structural timber (i.e. floorboards, handrails, doors, window frames)
Evidence of timber pest activity (i.e. live insects, eggs, larvae)
Moisture or dampness
Minor and major building defects
Wood rot
Mould, mildew and fungal decay
Evidence of previously installed termite treatments
Timber Pest Treatment
If evidence of timber pest activity is found, All Bugs will recommend a number of treatment options based on the type of pest and scale of the infestation.
We provide the following treatments:
Monitoring and baiting system
Chemical termite barrier
Reticulation systems
Fixing appliances that produce moisture and dampness (i.e. leaking showers, pipes and faucets)
All treatment options are eco-friendly and non-toxic to pets, children and the wildlife. Many of our treatments also offer long-term relief from timber pests for up to 7 years or longer. All treatments are backed by a workmanship guarantee. So if you discover timber pests within the warranty period we will rectify the problem free of charge.
Avoid Buyer's Remorse
If you are buying a house or commercial building in Springfield Lakes, have it inspected by All Bugs and be confident in your final purchase.
Arrange a timber pest inspection in Springfield Lakes today! Simply call (07)3324 0111 or fill out the online enquiry form.