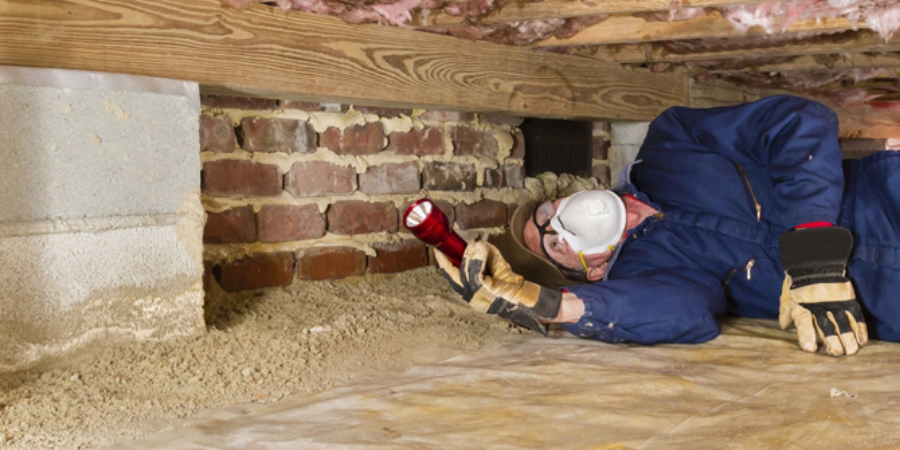 Pre-Purchased Inspections in Stafford, Queensland
All Bugs is available at short-notice to conduct pre-purchased inspections in Stafford. Our fully licensed and insured team can perform a thorough inspection of your home or business using the latest technology.
Every aspect of the building will be inspected – underneath the floors, on the rooftop, around the foundation and more – so that you get a detailed and accurate inspection report. Most inspection reports are issued within 24 hours for your convenience.
With this valuable information, you'll be able to make an informed choice whether you plan to buy, sell or renovate. You'll have the bargaining power to negotiate a better deal or walk away. Thus, saving you financial stress.
To arrange a pre-purchased inspection in Stafford, contact All Bugs today.
What's in an Inspection Report?
The purpose of a pre-purchase inspection is to assess the property for both structural damage and pest-related activity. As a registered builder and pest inspector with over 40 years of industry experience, you get the best of both worlds at All Bugs.
Your inspection report will break down every aspect of the building. It'll tell you if any structural damage or pest activity has been found, where and how to get rid of it. You'll also get an obligation-free quote covering the cost of pest control.
The most common areas your inspector will assess include:
Common living areas – bedrooms, lounge rooms, kitchen, pantry and storage rooms
Wet areas – bathroom, laundry, accessible drainage pipes and leaking A/C units.
Roof – exterior and interior
Floor and sub-floor
Accessories – door frames, window panes, handrails and stairs
Outdoors – garage, carport, surrounding trees, garden beds and fencing
Your report will also include photographs showing evidence of structural damage and pest activity.
Non-Disturbance Methods and Tools
To thoroughly assess your building for pests, All Bugs uses the latest methods and tools for accurate reporting.
These methods are designed to speed up the process (which saves you time and money) and prevent the risk of disturbing the termites. Typically, there's no need to drill holes into the wall, either.
Here's a quick breakdown of the technology in action:
Thermal imaging: Termite colonies generate large amounts of heat. Thermal imaging provides a visual representation of the differences in heat. By scanning the walls, areas with high levels of heat can be detected, thus leading the team to the source of an infestation.
Termite tapper: A simple device used for tapping against the wall. Differences in tone are a strong indication of termite activity behind the wall.
Moisture meter: Termites thrive in moisture-rich areas, including bathrooms, kitchens and laundry rooms. By using this device, we can track down these areas and inspect them further.
Why Choose All Bugs?
Over 40 years of experience
Each service you get from us is backed by decades of real-world experience, knowledge and research.
You may be able to get a pre-purchased inspection in Stafford on the same day of booking. And you'll typically wait no longer than 24-hours to get the inspection report in your hands.
Fully licensed and insured
Your per-purchased inspection is fully covered for your total peace of mind and comfort.
You'll know exactly what to expect in terms of payment before work begins. No hidden costs or charges.
Friendly personal service
Our highly approachable team will treat you and your property with utmost respect.
Request a Free Quote Today
Call (07) 3324 0111 or submit your enquiry for a FREE quote on pre-purchased inspections in Stafford. One of our friendly technicians will be happy to answer your questions and help you take the next step.