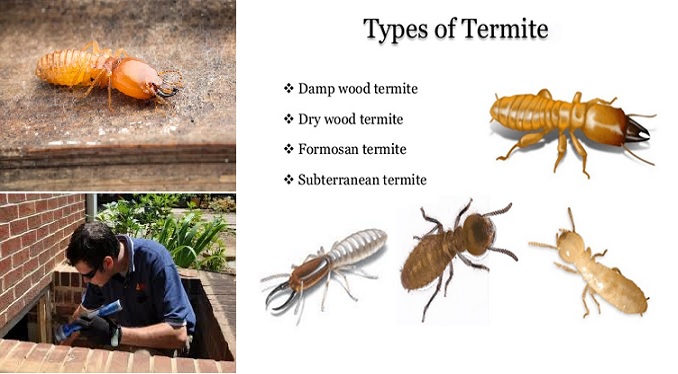 Enjoy Total Peace of Mind with a Timber Pest Inspection in Yarrabilba
Get a FREE Quote for Timber Pest Inspections in West End
Do you suspect you have termites? Are you planning to buy or sell property? Perhaps you're due for an annual inspection?
At All Bugs, we provide non-invasive timber pest inspections for West End. To book an appointment with a licensed pest expert, call (07) 3324 0111 or click 'Get a Quote Now' at the top of this page.
If you've found evidence of live termites or other timber pests, relax. Leave the pests where you've found them to minimise the risk of spreading. This way, you'll save time and money on treatment.
Discover the True Condition of Your Home or Business
On a suitable day and time, All Bugs will arrive on time to perform a thorough timber inspection of your West End property.
By using advanced termite detection technology, we track down the exact location of timber pests – including entry points, high traffic areas, and the location of nests – without the need to disturb any walls.
The most common areas we search include:
Indoor living spaces – All main living areas, including bedrooms, bathrooms, laundry, and garages.
Outside – Which includes the entire front and backyard, plus the fences, retaining walls, garden beds, and surrounding trees.
In the roof – All aspects of the roof, including skylights, gutters, vents, down pipes, eaves, hanging beams, and more.
Under the house – Such as timber flooring, any stored wood products, and around the property foundation.
Within 24 hours of the inspection, you'll receive a detailed report (which contains high-quality photographs). This report will share valuable insight into the true condition of your property. You'll have all the info you need to take the next step with confidence.
If termites or other timber pests are found, you'll get a custom quote for treatment. Of course, this quote comes with zero obligation.
Why Choose All Bugs
Free quotes – online and over the phone
For a fast free quote, call (07) 3324 0111 or click 'Get a Quote Now' at the top of this page.
By using state-of-the-art termite detection technology, the findings will be accurate and there's no need to disturb the walls.
Fast turnaround – inspection report within 24 hours
Most timber pest inspections in West End, depending on the size and complexity of the building, only take around 1-2 hours to complete. Better still, you only have to wait 24 hours for the inspection results.
Rest assured your home or business – including all tenants – are treated with utmost respect. The team will keep noise to a minimum. And they'll leave the place exactly the way it was found.
Full licensed, accredited, and insured
All timber pest inspection reports are carried out in accordance with Australian Standard AS3660.2 and AS4349. For extra peace of mind all pest experts are covered by public liability insurance.
Pests don't stand a chance
What do termites, wood borers, and fungi have in common? They don't stand a chance against our safe, eco-friendly, and effective treatments. Many of our treatments are guaranteed to last for up to 5 years.
Safeguard Your Home or Business
Early intervention is the most effective way to protect your home or business from timber pests.
If you think you may have timber pests, call us on (07) 3324 0111. You'll get a fast free quote for your next timber pest inspection in West End.