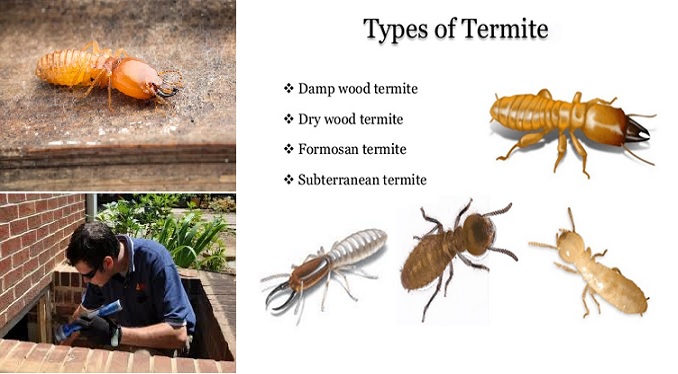 Proudly servicing the coastal region of Wynnum, All Bugs' local pest technicians are fully-equipped to control your termite infestation – big or small – and set up a termite management system to protect your home or business for the long-term.
Whether you have found evidence of live termite activity, or you suspect you are at-risk of an invasion, All Bugs has the means to propose a custom treatment plan that meets your unique needs.
If you HAVE found evidence of live termites, do not disturb the damaged timber. Doing so may cause the termites to relocate and delay treatment. Instead, get in touch with All Bugs on (07) 3324 0111 for effective termite treatment in Wynnum.
5 Reasons to Choose All Bugs for Termite Treatment in Wynnum
✔Non-Invasive – All Bugs employ the use of thermal image cameras and the Termatrac Sensor to pinpoint the exact location of termites and their associated nests. These devices are extremely accurate and there is no need to drill holes into the wall. So there is zero-risk of causing the termites to panic and relocate.
✔Safe for People and Animals – Each of our treatments are safe to use around people, pets, and general wildlife. You can breathe a sigh of relief knowing that you and your loved ones are looked after.
✔Discreet Yet Effective – You have a reputation to preserve. To keep it that way, each form of treatment is placed in discreet areas that neither your small children nor pets can access. This means, your termite problem is kept out of sight and out of mind during the entire course of treatment.
✔5 Years Guaranteed Relief – Each termite treatment, whether it be a baiting station, trap, or liquid chemical barrier, is guaranteed to last in accordance with the terms of your warranty for at least 5 years.
✔Free Quotes – It costs you absolutely nothing to get a quote over the phone or online. Just call (07) 3324 0111 or click the 'Get a Quote Now' button at the top. Of course, there is no obligation for this free service.
Treatment Plans Tailored to Your Needs
Every property is different. That's why All Bugs will thoroughly assess your home or business – inside and out – to figure out the best way to resolve your termite problem at the lowest possible cost.
After performing a thorough inspection of your property, All Bugs will recommend one or more of the following treatments:
In-Ground Termite Baiting – Each termite baiting station, which is made of wood to attract the termites, is installed into the ground around the perimeter of the building. Once the termites consume the bait, they return to the nest and kill the entire colony along with the Queen.
Above-Ground Termite Baiting – When termite activity is found in the building, above ground baiting stations iare placed in areas of high termite activity within the building and other structures. Once the termites consume the bait, they return to the nest and kill the entire colony along with the Queen.
Liquid Chemical Barrier – Another effective way to stop termites from eating the timber on your property. The liquid barrier is installed around the perimeter of the building's foundation. While some chemical barriers only deter termites, our special formula is designed to kill termites on contact and prevent entry to the premise for up to 5 years or longer.
During the course of your termite treatment, your Wynnum pest expert will return on a frequent basis to refill the products (if necessary), and make sure the treatment is achieving the desired results.
Get Rid of Termites for Good
Get fast and effective relief from termites with a treatment plan from All Bugs.
For a FREE quote on termite treatment in Wynnum, call (07) 3324 0111 or fill out the online form. Your local pest expert will be happy to discuss your pest control needs and give you an obligation-free quote.