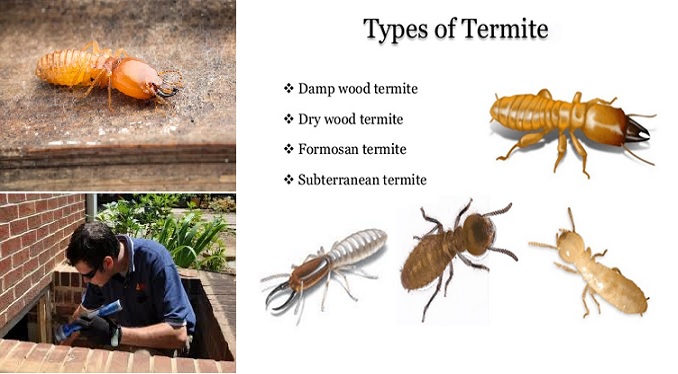 Whether you are:
Buying or selling property
Due for an annual inspection
About to renovate an existing property, or
Concerned about a current or potential future termite outbreak
A timber pest inspection from Wynnum All Bugs can identify the presence of termites and other timber pests, along with major safety hazards and structural defects.
By having your property thoroughly inspected by certified pest technicians, you will know the true condition of your current (or potential future) property and this will help you make an informed choice in the future – potentially saving you from costly repairs and buyer's remorse.
Since All Bugs proudly services Wynnum, you will enjoy a fast turnaround from quote to completion. How fast? Within 24-hours of the inspection you are sent the report via email and get a friendly phone call to discuss the results.
Get a FREE quote for a timber pest inspection in Wynnum. Call (07) 3324 011 or fill out the online form.
Inside the Inspection Report You Will Discover…
Evidence of past, current, and potential future timber pest outbreaks – all interior and exterior areas (Inc. garages, gardens fences, retaining walls)
Damp or rotting timber.
Structural integrity of roof void, subfloor, and foundation.
Leaking pipes and water utilities (i.e. kitchen sink, laundry, and bathroom).
Any major or minor safety hazards.
Why Choose All Bugs?
✔Fully certified and insured
Our pest technicians are fully licensed and covered by public liability and professional indemnity insurance. You can feel confident knowing your property is in safe hands.
✔Local knowledge and expertise
All Bugs has been doing timber termite inspections in Wynnum for over 40 years. That means we know how termites invade your premise, where they prefer to hide, and how to get rid of them. As a result, you get an accurate inspection report and a treatment plan that's guaranteed to work.
✔Non-invasive technology
Using thermal image cameras and termite trackers allows us to identify the presence of termites without interfering with the walls.
✔Neat and tidy
Once the inspection is over your home or business is left in the exact state it was found.
✔Flexible payment options
Pay either with cash, Visa or MasterCard
✔National standards
Every timber pest inspection report is compliant with Australian standard 4349.3.
Book Your Timber Pest Inspection
Ready to uncover the secrets that lie hidden in your home or business?
To request a FREE quote for your next timber pest inspection in Wynnum, call (07) 3324 0111. Alternatively, fill out the online form, and you will get a response within 2 business days.