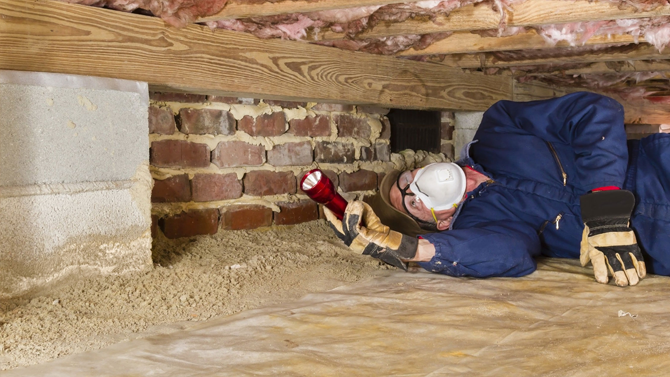 Annual Termite Inspections Yarrabilba
Detect Termites Early With an Annual Termite Inspection in Yarrabilba
Do you suspect you have white ants or other timber pests causing damage to your beloved property? Have you fallen behind on your yearly termite inspections and want peace of mind knowing your home or business is safe?
Now you can with an annual termite inspection from the Yarrabilba All Bugs team.
All Bugs is fully licensed and insured to carry out annual termite inspections for residential, commercial and strata properties. We use the latest technology to locate signs of termite activity – without disturbing them or having to drill holes into the wall – and provide the best treatment so you have total peace of mind.
Where We Look For Termites
During the inspection All Bugs will closely examine different areas both inside and outside the building. You will be advised ahead of time on which parts of the property they will need access to. The most common sections that we inspect are:
Roof Void
Floor and Sub Floor
Stairs
Windows and doors
Foundation
Garden beds
Trees
Fences
Retaining walls
Better still, the entire process only takes 2-3 hours! So you don't have to cancel your plans for day.
Termite Inspection Report
After the inspection, you will receive a detailed inspection report via email within 24 hours of the inspection taking place. This easy-to-follow report lays out in clear and simple terms the following results of the inspection:
Condition of timber products inside the building (i.e. window frames, structural support beams, floorboards and door frames)
Evidence of previous termite activity or treatment (i.e. presence of shell casings, old physical or chemical termite barriers)
Evidence of current termite activity
Possible entry points in the building (i.e. leaking sewerage pipes, broken roof tiles, mud tunnels)
Custom quote with treatment options
This report is yours to own for record-keeping purposes and future reference.
For an obligation-free quote on annual termite inspections in Yarrabilba, call 3324 0111 today.
Termite Treatments
All Bugs provide a range of safe, eco-friendly and effective treatment options to control termite infestations of any size.
Termite Baiting
In most cases a monitoring and baiting program is the safest and most effective way to control termites.
How it works is the termite bait is placed in discreet targeted areas around the property. When the worker termites approach and consume the bait, they become 'poisoned' and infect other termites who reside in the central nest. The solution itself prevents the termites from moulting their exoskeleton – a crucial part of their lifecycle – and results in their eventual death.
Rest assured the termite bait cannot be accessed by pets or humans and is completely harmless to us anyway. Of course, it's deadly to any termite who makes contact with the solution!
Chemical Barriers
For long-term protection from termites, we also offer preventative treatment in the form of chemical barriers, which controls the current infestation and keeps you safe from future threats.
Why Choose All Bugs
For over 30 years All Bugs has kept the Yarrabilba community safe from destructive termites. Below are some of the many reasons why business owners, homeowners, landlords and tenants choose All Bugs for termite inspections:
Free quotes over the phone or online
Fully licensed, insured and experienced pest controllers
Early detection of termites without disturbance
Get an inspection report within 24 hours
Safe and eco-friendly treatment
Fast, on-time arrival
We leave the place neat and tidy
All Bugs warranty for all termite treatments
Book Your Annual Termite Inspection Today
Don't wait for the obvious signs of damage to show.
Often termites will enter your property months in advance and cause costly damage without you even knowing it. To save your property from termite-related damage and avoid paying a huge repair bill – get in early before it's too late.
For an annual termite inspection in Yarrabilba… call All Bugs today on 3324 0111 or send your online enquiry.