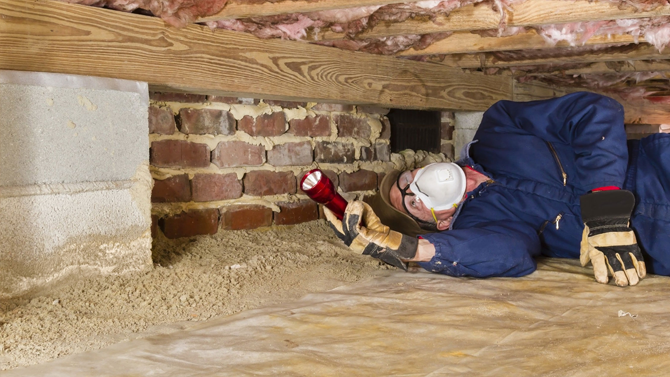 Termite Inspections for Yarrabilba
Termites pose a major threat to Yarrabilba and the local government area of Logan City. Based on CSIRO data and a national survey by the APCA (Australian Pest Control Association) the risk of destructive termite activity in Queensland is rated 'Very High'.[1]
That's why the CSIRO recommends you have a termite inspection in Yarrabilba every 12 months. In some cases, even more often. If your neighbour has recently found termites, or you are overdue for an annual inspection, talk to All Bugs for a free quote.
Why Choose All Bugs for Termite Inspections
Our fully licensed pest controllers know exactly where to find termites. By using local knowledge and advanced inspection tools, they can find the source of the problem and protect you from termite-related damage.
Within 24-hours of the inspection you will receive a detailed report via email. For your convenience most inspections only take 1-2 hours to complete. Inspection times may vary based on the size and complexity of the building.
You then receive recommendations for eco-friendly and affordable termite treatment.
Book your termite inspection in Yarrabilba today. Simply call 3324 0111 or complete the online form.
What to Expect
With over 30 years of experience All Bugs knows how important it is to respect your privacy and business. That's why we make sure the inspection process is quick and easy.
[1] https://www.termite.com.au/qld/termites.html
Your pest controller will arrive on a day and time chosen by you. Once there, they will address your concerns and carry out a visual inspection. A thorough inspection of both inside and outside the building is recommended.
All Bugs use the latest and greatest termite inspection tools in Yarrabilba Such as thermal image cameras, moisture meters, dongers and tracking devices. By using non-invasive devices, there is no need to disturb the wall and zero-risk of causing the termites to panic.
Every possible location is explored to locate the signs of termite activity. Your pest control expert will inspect common areas such as:
Roof void
Subfloor
Stairwells
Around and under the foundation
Window and door frames
Cabinets
Ceilings, walls and floors
Wet areas (i.e. bathroom, kitchen and laundry)
Drainage facilities
Heating and cooling appliances
Gardens, retaining walls and fences
Exterior of the property
Any inaccessible parts of the building may need further investigation with a 2nd appointment.
Valuable Insight and Advice
A termite inspection report tells you everything you need to know in clear and easy to follow terms. All inspection reports provided by All Bugs are compliant with Australian Standards (AS3660).
Inside the report you learn about the visual signs of termite activity, any existing termite treatments or barriers, and termite-related damage. Also attached are high-quality photos to show you the full extent of the infestation and property damage.
All inspection reports provided by All Bugs are compliant with Australian Standards (AS3660).
Following the inspection, All Bugs will recommend a cost-effective treatment plan based on your specific needs.
Book Your Termite Inspection
All Bugs is proudly serving Yarrabilba Monday to Saturday (7am – 7pm).
Request a FREE quote for your next termite inspection in Yarrabilba. Call (07) 3324 0111 or complete the online form. Your local pest expert looks forward to hearing from you.