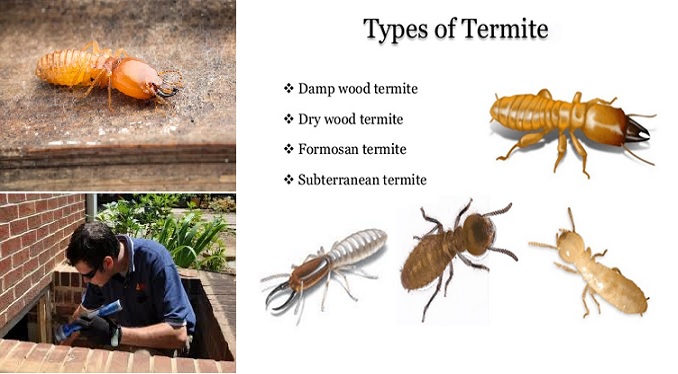 Enjoy Total Peace of Mind with a Timber Pest Inspection in Yarrabilba
Get a Timber Pest Inspection Report Within 24 Hours – Fast!
Want to protect your home or business from destructive timber pests? Find out how a timber pest inspection in Yarrabilba could save you thousands of dollars in property repairs and the emotional stress of dealing with a major infestation.
With a comprehensive inspection report form All Bugs you gain valuable insight into the condition of your property and if there is evidence of timber pests. You get this report within 24 hours of the inspection taking place and it comes with an obligation-free quote to help treat the problem.
Whether you're buying a new home, selling or leasing the property, All Bugs will work closely with you – or the estate agent/strata manager – to bring you total comfort and peace of mind. All treatment plans come with a 5 year guarantee so you can relax knowing your investment is safe… and you won't have to pay a cent if the timber pests return.
Claim your FREE quote for a thermal image timber pest inspection in Yarrabilba today. Call 3324 0111 or send your online enquiry and the All Bugs team will get back to you with a fast quote. We accept payment onsite via cash, cheque, MasterCard, Visa and money order.
Inspections by Fully Licensed and Insured Professionals
For over 30 years All Bugs has inspected and treated properties just like yours.
When you choose All Bugs you can be rest assured your home or business is given the care and attention it deserves. Our team is fully-equipped with the latest timber pest inspection tools – such as thermal image cameras (at no extra charge), termite tappers, moisture meters and borescopes – so we can clearly find evidence of timber pests inside or outside the premise with 100% accuracy.
Besides from using the latest technology, the All Bugs team will use their local knowledge and experience to find those pesky critters in even the toughest hiding spots. No matter how good your timber pests think they are at playing hide-and-seek, we guarantee to find them – without disturbing their presence and causing them to relocate.
Your timber pest inspection in Yarrabilba will cover the following sections of the building:
Inside the roof void
Underneath the subfloor
Around the outside space (i.e. retaining walls, fences, gardens and trees)
Around the property foundation
After the inspection is done, you are sent an inspection report via email that is easy to read and contains high-quality photos. You also get an obligation-free quote that covers the total cost of the termite treatment.
Say Goodbye to Timber Pests
If you suspect you have timber pests on your property, let All Bugs find the source of the problem and give you an affordable custom treatment plan
Our operating hours are Monday to Saturday (7am – 7pm).
To claim your FREE quote for a timber pest inspection in Yarrabilba, call 3324 0111 or send your online enquiry for a quick response.