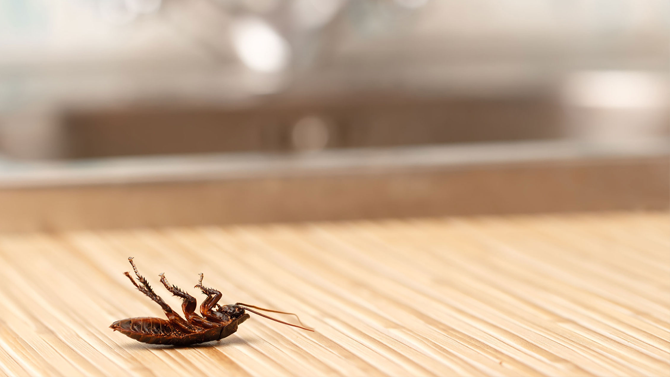 How to get rid of cockroaches
Cockroaches are one the greatest nuisances you can have at home. These disgusting insects are dirty, hard to get rid of and can lead to a lot of diseases. This is because they forage for food in rubbish piles, faeces and other revolting places. You definitely do not want them in your house, running their filthy legs over your food and toothbrushes lest you want to end up with a bad case of diarrhoea or some other infection.
If your house is being overrun by these vile pests, it's time for you call in the cockroach pest control experts at All Bugs. We are the number one company for all types of pest management in Brisbane including the most effective pest control for cockroaches.
Cockroach Control Treatment
At All Bugs, we are your one stop destination for all youWith over 40 years of experience in cockroach control, our team of highly experienced exterminators are the undeniable experts in cockroach pest control and have all the necessary knowledge and expertise to reclaim your home from these creepy crawlies.
As a proudly family run organisation, we stake our reputation on the quality of service we provide and the results we achieve. That's why we always put the needs of our customers first and our pest control for cockroaches is aimed at delivering nothing less than complete satisfaction.
To ensure that we get the job done effectively, we will first examine your home for any possible concentration areas for these pests and we will use only the latest methods and treatments to destroy them. And not only will we exterminate them, our cockroach control treatment will also ensure that you will not suffer a repeat infestation in a guaranteed timeframe.
At All Bugs, we are fully licensed and insured so you can have peace of mind that you have engaged a trustworthy company that will respect your home and leave it in its original state once our cockroach control treatment is carried out. So the next time you are bugged by these repulsive insects, remember the All Bugs name and give us a call for the most effective cockroach pest control services in Brisbane!