Commercial Pest Control & Commercial Termite Control
Commercial Pest Control Experts Brisbane
Are you a commercial property owner or manager that has been hit by an insect infestation? If you are having problems with pests such as ants, cockroaches, rodents or even termites compromising your building structure you know it's time to take action and get rid of the source of the infestation and we are here to help. At All Bugs we are experts in Commercial Pest Control and no matter the size of your business premises we can handle it. From small to industrial warehouses, offices, schools and even shopping centres we are capable and 100% effective against commercial termite control problems or any other kind of infestation!
With over 40 years of experience handling all of the Brisbane areas commercial pest control issues, All Bugs Termite Management Services knows what needs to be done to sort your commercial pest management problem expediently and expertly.
Not only does All Bugs Termite Management Services boast the most experienced and qualified team of pest control experts in the Brisbane area, we also have the latest equipment and training to ensure that you get qualified service and that your commercial pest control problem is sorted out faster!
Commercial Termite Control and More!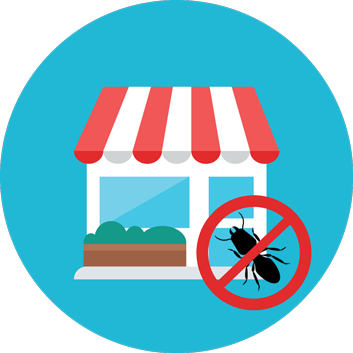 Not only does All Bugs Termite Management Services offer its Brisbane customers the very best in commercial termite control, we also offer an entire range of commercial pest control services for just about any pest that creeps or crawls.
Our professional staff are up to date with the latest commercial pest control techniques and equipment, so you can be sure that we will have you pest expertly and expediently.
All Bugs Termite Management Services will utilise both chemical and physical control options to ensure that not only is your current pest infestation removed but any future infestations are stopped through clever planning and pest control techniques.
All Bugs Termite Management Services will tailor a pest control plane specifically to your individual requirements.
Get a Free Estimate for:
We'll call you back soon!
ALL BUGS COMMERCIAL SOLUTIONS – PESTS WE TREAT
All Bugs Termite Management Services offer commercial pest control services for the following pests;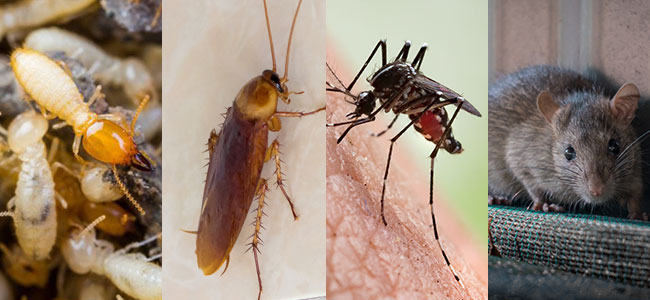 Ants
Cockroaches
Fleas
Rats/Mice
Spiders
Flies
Lice/Mites
Silverfish
Clothes Moths
Carpet Beetles
Mosquitoes

PESTS DON'T STAND A CHANCE! CALL ALL BUGS (07)3324 0111
Contact All Bugs Termite Management Services Today
If you're a commercial building owner or commercial property manager in Brisbane who needs a commercial pest control problem fixed fast then get in contact with the friendly and effective team of commercial pest control experts at All Bugs Termite Management Services.
All Bugs Termite Management Services is fully licensed, insured and professionally accredited, so you can be sure that the work we do for you is of the highest standard.
SOME OF OUR MANY HAPPY CLIENTS
We had Graham from All Bugs Termite Management to do the pest control in our house a few months back and we were impressed with his quality service, reliability, punctuality and affordability. Highly recommended.

I have been using All Bugs on all my properties because I'm sure the job is being done properly. My houses are my most important investment asset and I want to ensure they are maintained correctly. I trust this company as they always do the right thing by me

We didn't know we had a termite problem, I was only going to book for pest control but Alyson suggested to have an inspection done as well and gave me a good price for the termite treatment. They are very helpful, very professional and very thorough with the inspection, gave us very good advice and got rid of the termites for which we are truly grateful.
I will use them again next year and recommend them to friends and family.


PESTS DON'T STAND A CHANCE! CALL ALL BUGS (07)3324 0111