Fire ants are dangerous, imported pests that could spread to large areas of Australia. Fire ants could severely damage the environment, our outdoor lifestyle, and the agriculture and tourism industries.
If you see a suspected fire ant nest, gently poke it with a long stick and look for ants erupting or swarming from the nest. Don't touch the ants.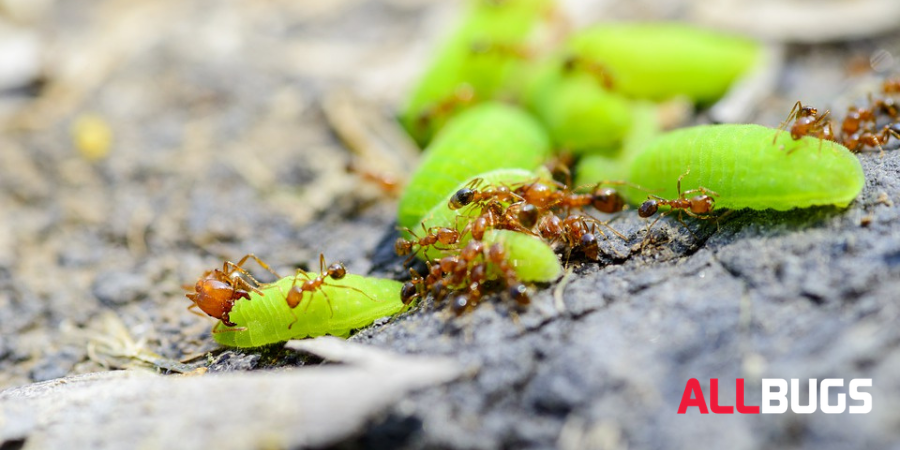 They inflict a painful, fiery sting, which can, in rare cases, cause a severe acute allergic reaction (anaphylaxis). 
How to identify Fire Ants
Small ant 2-6mm long (each nest contains ants of various sizes).
Head and body are coppery brown, abdomen darker. All fire ants have bent antennas.
Fire ants usually move quickly, allowing large numbers to move onto humans before they are detected.
Stings from fire ants can cause a painful, burning, itching sensation, lasting up to 1 hour.
Multiple stings give sensation that body is on fire.
Small pustules may form at sting sites several hours after stinging and may become itchy.
Broken pustules may become infected.

Life cycle
After mating flight, new queens establish colonies and lay 10-20 eggs within 24 hours.
Eggs hatch within 6-10 days and queen lays more eggs.
After 1 month, worker ants have opened colony and are tending queen, who lays more eggs.
After 6-12 months, colony is producing male and female alates (sexually mature ants).
Newly mated female alates leave nest to establish more colonies.
Where to find fire ants
Brisbane, Logan, Ipswich, Redland and Scenic Rim areas, with isolated infestations in Lockyer Valley and northern Gold Coast
Usually found in open areas such as lawns, pastures, along roadsides and in unused cropland.
Mounds can be up to 40cm high, may also be flat and look like small patches of disturbed soil.
Nests look like loose mounds of dirt — with no visible entry or exit holes.
Can be found next to or under other objects (e.g. timber, logs, rocks, pavers or bricks).
near areas of permanent water (e.g. the banks of dams, rivers, ponds, aquaculture containers)
Call the experts
All Bugs takes the stress and guesswork out of fire ant control with effective treatment plans designed to get rid of infestations for good.
Contact All Bugs today to set up an inspection of your property.
One of our highly qualified pest experts will conduct a thorough inspection and develop a custom treatment plan to get rid of the fire ants for good. For total peace of mind, your treatment is covered by a workmanship guarantee. So if the ants return, we do too!