Outdoor decking is a wonderful addition to your home. They not only add value and style to your home, but also let you entertain in the great outdoors. Better still, they serve as a wonderful refuge in the comfort of your own home.
Despite these benefits, there are risks to building an outdoor deck. Choose the wrong material or design, and it could become a hotspot for termite activity. The pests may feed on the decking material, or use the structure as a means to access your home in secret. Obviously, neither scenario is ideal!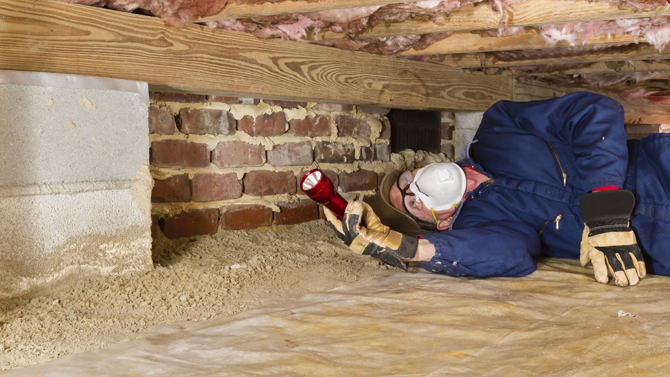 To ensure your new outdoor decking is structurally sound and less attractive to termites, following these design and construction tips.
Use termite resistant timber
Termite resistant timber contains natural properties that ward off termites. There are various types of termite resistant timber to choose from. Many of these materials are native to Australia and in plentiful supply. This makes it easy to choose a style and grade that suits your unique architecture.
Some of the most popular and effective termite-resistant timbers include:
Cypress
Blackbutt
Forest red gum
Grey gum
Jarrah
Brush box
Coast grey box, and
Grey ironbark
Keep in mind, there are several factors that determine the quality of termite-resistant timber:
The first thing to know is the above timbers are only 10% externally treated and once you cut into these timbers, the untreated area of the timber is exposed and then becomes more susceptible to termite attack.
The timber's age, moisture percentage, and decay. Make sure the timber you (or your builder) choose is treated and a relatively low moisture content and is installed correctly in accordance with the builders standards.
For advice on how to prevent a termite infestation on your outdoor deck, contact All Bugs today.
Elevate timber piers off the ground
Use metal stirrups to elevate each timber slab off the ground and provide support for the structure. By doing so, it will prevent subterranean termites from making direct contact with the timber. Furthermore, if any termites do try to reach the decking, you'll be able to clearly see the mud tunnels on the metal stirrups.
Leave access under the deck
Leave a gap of at least 400mm between the ground and under the deck. And make sure there is an access point on the ground so that you can assess the timber for damage. This will also help encourage airflow throughout the decking area, preventing the kind of hot and humid climate that termites thrive on.
A quick word about concrete slabs
Do you intent to pour a slab of concrete against an existing slab? If so, consider applying a paint-on product called TERM-seal™. This formulation stops termites from entering the gaps between the concrete and decking structure. By preventing access this way, you can easily detect visible mud trails along the edge of the concrete.
Develop a custom termite management system
During the design process, talk to a licensed pest expert. They can propose a termite management system that suits the design and layout of your deck, whether it be a physical or chemical termite barrier or a combination of both. As a result, you get the exact level of coverage you need to protect your home and outdoor decking from a termite infestation.
Want to protect your home and outdoor decking from termites? Contact All Bugs today.