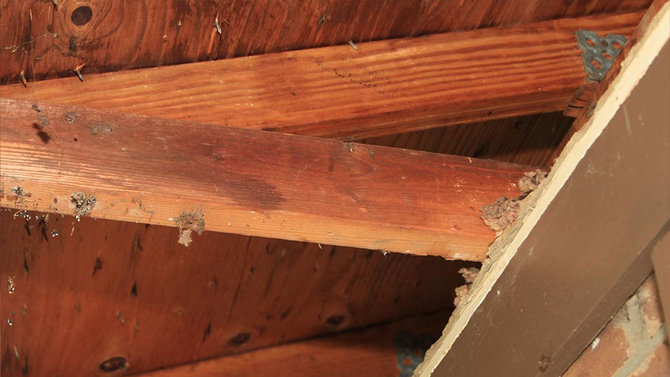 Why do I need a Pest Inspection?
The old saying that 'prevention is better than cure' cannot be more appropriate when used in the context of pest management. Pest inspection Brisbane are critical for residential, commercial and industrial establishments alike.
In instances where pest services have been used, it is important to evaluate the efficacy of the treatment. Pest inspections are an important component of pest management in Brisbane because it helps us check if the pest control measures are still working as well as they should.
At All Bugs, we consider pest inspections a vital part of the process because a detection of any early attack or weakness in the pest treatment can save you thousands of dollars. A competent timber pest inspector will conduct a visual pest inspection of the property for the presence of any pest activity or damage. We also evaluate the risk of such activity happening in the future. Finally, we provide recommendations and the preferred action plan that the customer would need to undertake. This forms the basis of our pest management program and pest services in Brisbane.
All Bugs, pest control services Brisbane and provide economical solutions that are catered to all requirements minimising damage to the environment. Our pest control services are aimed at 100% satisfaction of our customers and we make sure that we do all we can to prevent the further occurrence of any kinds of pests or termites.
Experienced technicians at All Bugs will conduct a pest inspection of the exterior and interiors of the house including the attic and roof spaces. Once the property has been inspected for pests and pest access points, a report is generated. This pest inspection report is then shared with the client. The average duration of time that the process takes it about 60 minutes, depending on the size of the property and the amount of clutter and storage volume. If the pest inspection report shows pest and termite activity, a further course of action is planned. If you suspect that your property has been attacked by termites, do not use any sprays or insecticides to try to get rid of them — this will only force them to relocate to another area and this will make them more difficult to destroy. We recommend that you contact us immediately as we have the expertise to conduct an effective pest inspection Brisbane and take the appropriate action. You can rely on our solid reputation and 40 years of pest management experience to help you solve your termite problem.
All Bugs Pest Inspections Brisbane will look after you and effectively diagnose your problem offering the right treatment. Enquire online today to contact one of our specialists and book your inspection.