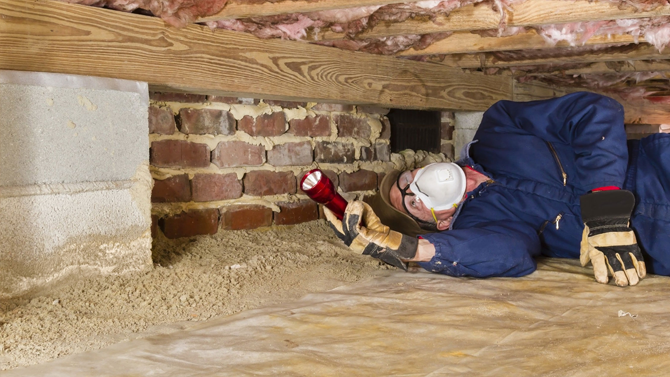 Before the sale of a household, Pre Purchased Inspections are performed to assess the quality and structural integrity of the property and its surrounding areas. While these inspections are important for identifying build defects in the household, they don't account for infestations from pests like timber or subterranean termites. And they won't offer you solutions to fix the problem either.
What are the Benefits of Pre Purchased Inspections?
Arranging an expert pest controller to survey your home – before you make the final purchase – can save you thousands in costly repairs. Our Pre Purchased Inspections locate the threat of timber pests both inside and outside your property. We search for visual signs of infestation and assess the severity of any damage caused by timber pests.
How Do We Do It?
We use a variety of tools and techniques to assess your property, which allows us to locate timber pests without disrupting their presence or causing them to relocate elsewhere. Some of the methods we use include:
Thermal Imaging- When termites come together and form colonies, they generate large amounts of heat wherever they go. Thermal imaging devices give us a visual representation of differences in heat, which we use to inspect your property walls. When we see major concentrations of heat in a certain area, it's a very strong sign that timber pests have set-up colonies there.
Termite Trapper – This simple device is used to tap against interior walls. Differences in tone may indicate that termite activity is occurring behind the walls.
Moisture Meter – Termites and other timber pests are often located in high moisture areas, such as bathrooms, laundry rooms and kitchens. This device assesses the varying levels of moisture inside the home, which helps us track down any signs of infestation.
What Happens After the Inspection?
After we've finished assessing your property, we'll provide you with a comprehensive report that outlines a number of key factors, including:
Areas at risk of becoming infested or have previously been infested
Areas that are currently suffering from infestation
Any areas that may require further inspection
A range of treatments and solutions
If we've discovered timber pests in your property, we'll advise you to not disrupt their territory and we'll provide you with a range of solutions. These include chemical and physical barriers, traps and baits.
How do I Arrange an Inspection?
If you're looking into purchasing a new home and wish to inquire about our Pre Purchased Inspections, contact us on 3324 0111 or fill out your online request here.