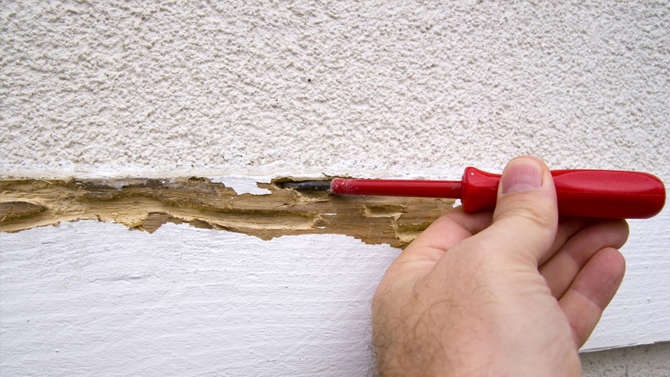 Do you have active termites?
Termites are a problem faced by most homeowners at some point in their lives. Known to break down wood and cause damage to houses, termite treatment is a very important thing to consider when one is buying a new house or settling into an old one. Attracted to moisture, termites invade many homes every year. If they're either not discovered or left untreated, the consequences are dire, and replacement of a kitchen or bathroom costs thousands. Termite treatment Brisbane's experts will help you no matter your situation.
At All Bugs our qualified specialist team follow all guidelines as per Australian Standards for the detection and management of termite's activity in and around existing buildings and structures. We provide information about both physical and chemical termite treatments solutions which impede termites from gaining concealed access to timber and other termite susceptible materials in buildings and structures. Our Termite treatments and management programs can be applied singly or in combination with an integrated system for existing buildings. This is done because of the style of structures and by the type of termite treatments and methods for managing the risk of infestation or re-infestation by termites.
Termite treatment options:
Physical barriers
Chemical barriers
Reticulation systems
Dusting and Foaming
Baits
There are many companies that offer services in termite treatment throughout Brisbane. But when you're looking for the very best, All Bugs is unsurpassed. As a family owned business we have been providing our customers with different options of termite treatments and have been successfully getting rid of termites and other insects for over three decades.
We understand that prevention is better than the cure and advise our customers to go in for termite treatments that will help protect their homes from all kinds of termites. We have more than 40 years of experience in termite treatment in Brisbane and we pride ourselves on providing the most effective termite treatment programs at a cost that is affordable. Our termite treatment is personalized and caters to the needs of the customer and their requirements. We have a team of dedicated professionals who are trained in termite treatments and keep themselves up to date with all the latest technological advancements.
At All Bugs, we have been providing our services in Brisbane to residential, commercial and industrial sectors and have earned the reputation of being one of the most trusted companies for termite treatments. As a fully licensed and professionally accredited termite treatment Brisbane company, we are the best in what we do.