Just found out one of your neighbours has a termite problem? If so, then you may be worried about these pests visiting your home. You may have even been advised by a pest control company to get an inspection. Should you heed their warning?
At the risk of sounding biased, a termite inspection is often a wise choice. Early detection by a licensed pest expert is the most effective way to stop a major infestation. You don't have to vacate the premise. The inspection only takes a few hours and if evidence of termite activity is found, you get effective treatment straight away. Plus, if there is no infestation, you at least have concrete proof that your home is safe.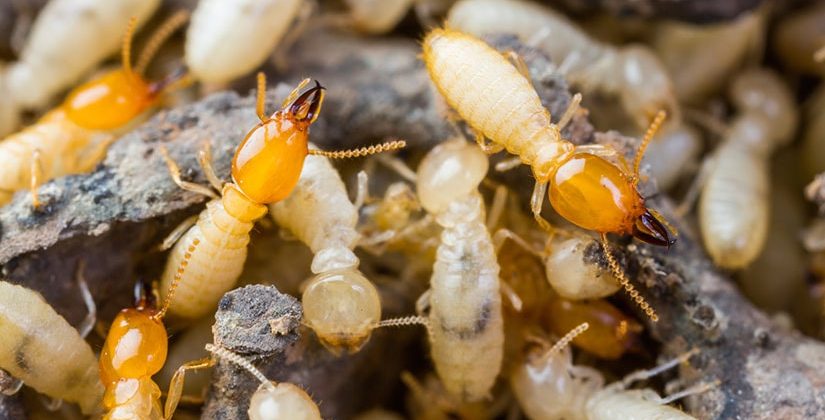 Of course, not every neighbouring home is at equal risk of a termite attack. There are a few risk factors at play. Let's take a closer look at each one.
Proximity to the affected house
Aggressive termites have a secretive nature and are very smart, they will travel within a 50 metre radius, undetected via service points such as: conduit wiring, plumbing which ultimately is somehow connect between each house connecting to mains etc.  Do you live next door or across the road from the affected neighbour? If so, your home could be at risk. However, if you live on opposite sides of the same suburb or neighbourhood, you might think your safe from danger, but still feel unsure. It is recommended in the Australian Standards that a Timber Pest Inspection be carried out 12 monthly, if you're still unsure, book a termite inspection for peace of mind.
Type of treatment used on affected house
Find out what type of treatment your neighbour used (if any) to deal with their termite problem. If they hired a reputable pest control company, that company would have used the latest termiticide and bait to kill the termites, not repel them away. These products are specially formulated to be 'invisible' to termites and have a high success rate. So the chances of that same colony visiting you is very low.
However, if your neighbour relied on an old chemical or physical barrier to repel the termites, that same colony could still be alive and kicking, searching for their next meal. Consider booking a termite inspection if this is the case for you.
Current condition of your home
Your home could be at a greater risk of infestation if it has:
Moisture problems: These include dripping A/C units, leaking sewerage pipes, dripping faucets, and overflowing water tanks. Assess these issues and fix any that you discover.
Property age: Any home built after 2001 is required by law to have a physical termite barrier. So, if your home was built before then, it's at a greater risk of infestation.
Old or expired treatments: If an existing chemical barrier or baiting system has reached the end of its lifecycle, then termites could easily enter your home. Consider refilling or updating your current termite management system.
Properties age of 6 to 10 years: Physical barriers expire and cannot be replaced, which means you will have to install a chemical barrier externally to protect your home from termite attack.
Book a termite inspection today
At the end of the day, even when you take into account these measures, you never truly know if termites are just around the corner. That's why at All Bugs we recommend getting your home inspected if termites are active in your area.
Our highly skilled and experienced technicians will assess, identify, and treat your home with the highest level of care. You'll be guided through the whole process. And we don't stop until the infestation is gone for good.
Have your neighbours recently discovered termites? Prevention is always better than a cure. Contact us today, and book a comprehensive termite inspection.